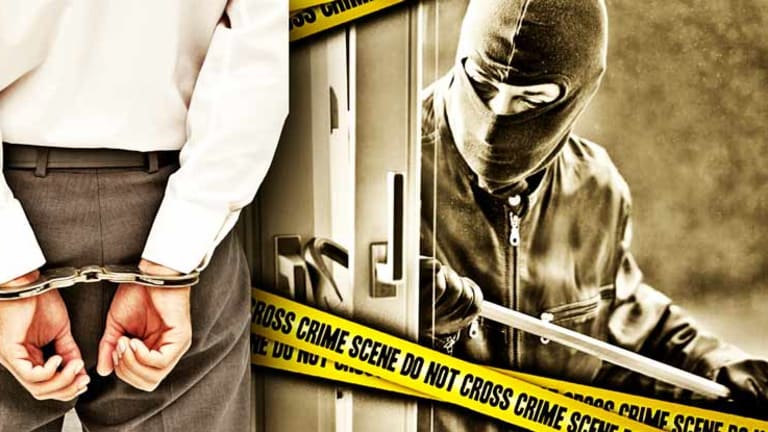 Man Facing Potential Assault Charges for Fighting Off Two Home Invaders
"You cannot assault somebody if they are not hitting you," said police as they mull charges for a man who defended his home from burglars.
A 26-year-old victim of a home invasion is now facing the prospect of an assault charge after he successfully defended his home against two burglars who had broken in.
After arresting the two robbers, police then set their sites on the home owner because he hit one of them in the head with a shovel.
According to the police, they were called by the home owner around 5:20 am Sunday morning when he heard a noise in his garage and went to check it out. After hanging up with 9-1-1, the man picked up a shovel to defend himself against the home invaders.
When he confronted the burglars, he hit one of them in the head with the shovel and they both ran off.
Both of the suspected 19-year-old burglars were later arrested. According to police, after they received the 9-1-1 call for the home invasion and were interviewing the burglary victim, the suspected burglar then called to report his injury.
As Global News reports, upon arrival they found two men, both 19 years old, who fit the description of the suspects wanted in connection with the home invasion.
The teen with head injuries was rushed in serious condition to hospital, where he was placed under arrest.
The other teen was arrested on site.
After arresting both of the teens, police launched a second investigation into the home owner. For fending off the two burglars, the 26-year-old could be charged with assault with a weapon.
Police spokesperson Caroline Chevrefils told CJAD News that "You cannot assault somebody if they are not hitting you."
The very idea of charging someone for defending himself against two people who broke into his home is utterly asinine. According to the police logic, this man would've had to allow the burglars to attack him first, before defending himself. Ominously enough, that is the law in Canada.
While it is certainly not okay to initiate force against others who are not threatening you, the very act of entering a home without the permission of the owner is a de facto threat and appropriate force is justified.
The man didn't kill the teens, he merely swung a shovel at them to get them out of his home. Under Canadian law, the government grants property owners, what they refer to as "reasonable" right to self-defense.
While this incident takes place in Canada, the idea of police going after the victim of a burglary for fending off criminals is chilling.
In Canada, using deadly force to defend yourself can and does often result in the person being arrested and charged with a crime.
Just last month, a man in Halifax, Nova Scotia, was issued numerous charges—including attempted murder—after wrestling a gun away from a home invasion suspect and shooting him with it.
As is the case most of the time, Crown prosecutors don't like Canadians doing what is required to stay alive, so victims who successfully fend off their attackers all too often find themselves on trial facing serious charges.
Is it not reasonable to assume two men who broke into your garage are a threat, and therefore resort to force?
In Canada, however, the government wants to be the only ones who can use force. As TFTP has previously reported,  Royal Canadian Mounted Police (RCMP) killed a man outside of a restaurant in 2015 who was wearing a Guy Fawkes mask.
Why weren't these officers charged?