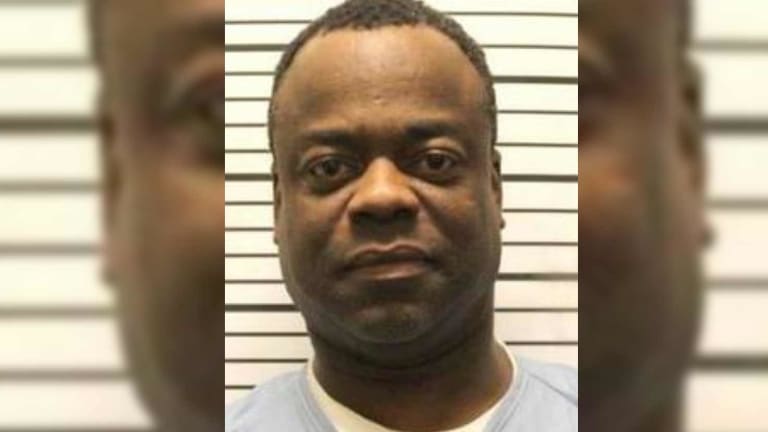 Innocent Man Set Up by Police, Forced To Stay In Prison—Despite Having Charges DROPPED
All of the charges were dropped against a man who was arrested after an encounter with undercover police —but he could still spend another decade in prison.
A man in Tennessee faces another decade in prison, despite the fact that a judge and prosecutor have dismissed the criminal charges against him—and this is not an unusual occurrence, despite a new state law aiming to prevent it.
John Leon Smith, a 51-year-old Nashville resident, was arrested in 2015 on two felony charges, alleging that he was illegally in possession of marijuana and firearms. However, a report from The Tennessean noted that Smith's arrest was based on questionable circumstances.
Smith was the one who answered the door when undercover police arrived to deliver nearly 8 pounds of marijuana to the home he was living in. His presence turned him into the prime suspect, and when police searched the home he shared with two other people, they found firearms that they claimed were illegally in Smith's possession.
According to a timeline of events, less than three weeks after Smith was arrested, the judge dismissed the illegal firearms charges after the owner of the home Smith was living in testified that Smith was not aware the guns were present.
Then in March 2016, prosecutors dismissed the charge against Smith alleging that he was in possession of marijuana. At the time Smith was arrested, another resident arrived and tried to leave with the package delivered by undercover police. That resident pleaded guilty, according to court records, which left Smith in the clear.
However, despite the fact that Smith is no longer facing criminal charges, he could remain in prison until 2026, and there is one thing standing between him and freedom: The Tennessee Parole Board.
Smith first encountered the prison system in 1992. According to The Tennessean, he was charged with armed robbery after he entered a Nashville restaurant, threatened to kill employees, and then began shooting—even firing shots at police officers as he fled the scene.
As a result, Smith faced a 40-year prison sentence. After serving half of it, he was released on parole in October 2013. The new charges he faced in 2015 weren't just a violation of the law, they were also a violation of his parole, and even though he has been proven innocent, the Tennessee Parole Board is not satisfied.
As the timeline noted, Smith's case was subject to a parole revocation hearing in April 2016. At the time, he argued that his charges had been dismissed. However, two members of the board insisted that despite the decision from the court, Smith was still living in a house where firearms and an illegal substance were present, and he still violated the rules set by the parole board.
The board has the power to "revoke a person's parole based on those violations—no matter what happens in court," according to the report, which noted that the Board of Parole claimed Smith's "underlying conduct" served as evidence that he was found to have a "preponderance of the evidence."
The Board is even going as far as to claim that Smith's case is not eligible for a new law in the state of Tennessee that is aimed at cases like his, in which inmates whose parole had been revoked based only on new criminal charges that were dismissed, remain in prison. The purpose of the law is to grant appeals hearings to those inmates.
The law stemmed from the case of Robert Polk, a Nashville resident who remained in prison for nearly two years after charges against him were dismissed and his wife—who claimed Polk threatened her with a firearm—was convicted of perjury for the claims that sent her husband back to prison.
In the case of John Smith, a spokesperson for the Board of Parole claimed that the law does not apply to him, because it only "applies to cases decided after its effective date." As a result, Smith could remain in prison until 2026.
As The Tennessean noted, the Board of Parole is made up of seven members who receive an annual salary of around $102,000, and they have the "ultimate authority to decide who goes back to prison and who gets out." In fact, the votes of only two members are needed, in order to keep an individual in prison—and that is exactly what has happened to Smith.