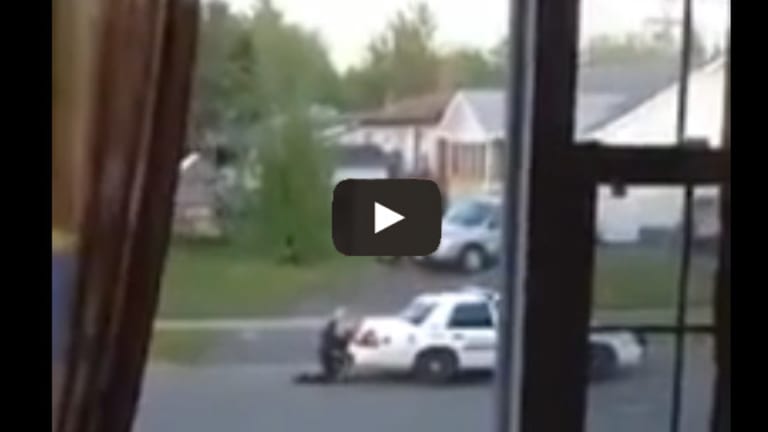 Manhunt Underway as a Moncton Man Goes on Cop Killing Spree
Jun 5, 2014
Heavily armed police are conducting a search in the Moncton Coliseum area and Pinehurst subdivision after a gunman fatally shot three RCMP officers and injured two others in Moncton, N.B.
Some of the standoff was caught on video.
The rampage brought to a halt a bustling city of about 70,000 that is typically one of the most vibrant in the region.
According to CTV News, police are looking for a 24-year-old Moncton man, Justin Bourque. Police tweeted a photo of the suspect dressed in military camouflage and carrying guns.
"He is believed to be armed and dangerous, and people should avoid contact with him," Const. Damien Theriault of the Codiac RCMP said.
A Facebook page under the same name had several anti-gun control messages. Lyrics from a Megadeth song, ending with "I believe my kingdom will come," were posted shortly before the shootings began Wednesday night.
Bourque shared many anti-gun control graphics on his facebook page and you can rest assured that his actions will be tied to those who support gun rights.
This is NOT how peaceful change will come. Violence only begets more violence.
Aggression against people who have not directly threatened you is NEVER an instrument of peaceful change. Now, because of this incident, those who may have been on the fence about questioning the police state will go back to unquestioning dependence upon state violence.
This is a tragedy indeed.
If we do find out that the RCMP was somehow plotting to kill Bourque and he was acting in self-defense, then we will update this article.
Until then, if people think that killing random cops will solve anything they are horribly mistaken. The state wants you to enact violence against them.
It makes them the victim and those who oppose them, the enemy.
If ever there was gas on the fire of the rising police state, this is it. Do not play their game, it is rigged.