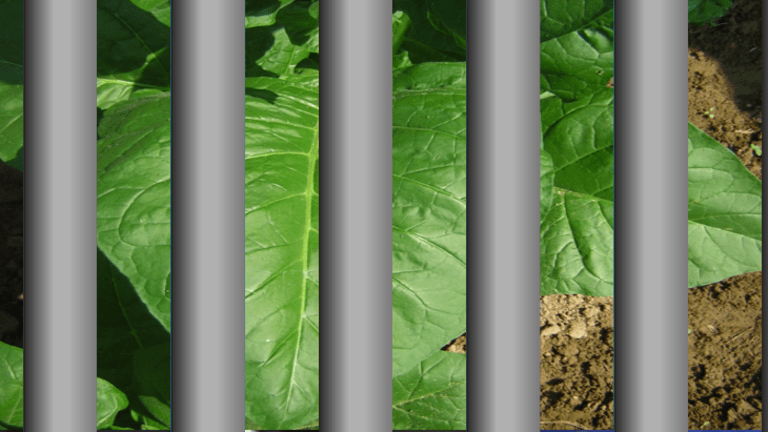 A New Drug War? Massachusetts Town Considers Tobacco Prohibition
Imagine doors busted down, dogs being shot, and people being caged, for yet another plant.

Westminster, Massachusetts - Health officials in the town of Westminster, Massachusetts are attempting to pass laws that would ban all tobacco sales within town limits. Tobacco is already heavily regulated throughout the US, making tobacco products extremely expensive in most places, but these laws want to take the already existing restrictions a step further toward total prohibition.
This Wednesday, the town Board of Health will hold a public hearing where the people of the town will be able to voice their opinions about the proposed ban. There will likely be a heavy backlash against the measure, especially from local stores and businesses who depend on revenue from tobacco sales to make a living.
Michael Fratturelli of Westminster Liquors is concerned that the new laws will have a number of unintended consequences.
"Nobody is going to stop smoking because this town decided to ban cigarettes. Businesses won't want to come to this town anymore, and the value of our businesses will go down," he said.
Town bureaucrats seem like they are actually considering the ban, which would make Westminster the first place in the country to outlaw tobacco sales. Health Board representative Elizabeth Swedberg pleaded for people to "think of the children" in a recent media interview.
"The tobacco companies are really promoting products to hook young people, the board was getting frustrated trying to keep up with this," she said.
The Westminster Board of Health is also receiving support from organizations like the American Lung Association.
"To my knowledge, it would be the first in the nation to enact a total ban. We commend the town for doing it," Thomas Carr, director of national policy at the American Lung Association told the International Business Times.
Town officials are expecting a crowded town meeting on Wednesday.
No one here is advocating that smoking is healthy or otherwise safe. However, we've witnessed the violent and immoral atrocity that is the war on drugs and how its laid waste to the 4th amendment and freedom in general.
Even if you absolute despise smoking, you must imagine the horrid reality that would be tobacco prohibition. 42.1 million people in the US currently smoke tobacco, criminalizing the sale of tobacco would turn 2 out of every five people in this country into criminals.
The fact that a town is even considering such legislation speaks volumes as to how far we've fallen into a total police state.
John Vibes is an author, researcher and investigative journalist who takes a special interest in the counter culture and the drug war. In addition to his writing and activist work he is also the owner of a successful music promotion company. In 2013, he became one of the organizers of the Free Your Mind Conference, which features top caliber speakers and whistle-blowers from all over the world. You can contact him and stay connected to his work at his Facebook page. You can find his 65 chapter Book entitled "Alchemy of the Timeless Renaissance" at bookpatch.com.