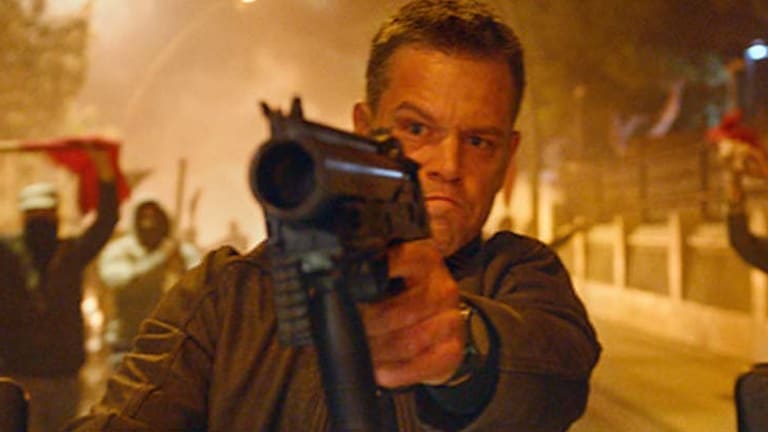 Action Star Matt Damon Just Called for Australian-Style Gun Ban in the United States
Matt Damon just went on record with his stance on gun control -- no one should have guns except the government.
Sydney, Australia – While in Australia doing press interviews for the upcoming release of the latest installment of the Bourne movie series, movie star Matt Damon waded into the contentious subject of gun control – applauding the country's complete ban on public gun ownership. He then noted that he believes the United States should follow the same course.
In an interview with Stuff, the action star said:
"You guys did it here in one fell swoop and I wish that could happen in my country, but it's such a personal issue for people that we cannot talk about it sensibly. We just can't."

"People get so emotional that even when you make a suggestion about not selling AK47s to people on terror watch lists, that's a non-starter. I don't know what needs to happen."
On the surface, Damon's thoughts regarding not selling firearms to people on a terror watchlist may seem reasonable. However, the fact that it takes absolutely no evidence or known connections to terrorism, merely an unsubstantiated suspicion, to get put on one of these lists, raises serious civil rights and due process concerns.
Damon noted his bewilderment at the fact that mass shootings hadn't prompted a more substantial gun control response in the U.S., saying, "Obviously mass shootings aren't going to do it. There have been so many of them at this point. Sandy Hook, when those children were murdered, if that didn't do it, you know, I just don't know. Maybe we just need to evolve further before we can have that conversation, I don't know."
The action star went on to call the Australia gun ban "sensible," adding, "I wish we could be sensible like that but I don't think that's going to happen in my lifetime."
The hypocrisy from Damon is stunning, to say the least. The man has earned millions portraying a cold-blooded gun-toting assassin in one hyper-violent movie after another, and yet here he is whining that the U.S. needs to enact a total public gun ban – while doing press for said violent movie.
In response to Damon's comments, one purported Australian left this comment.

Damon likely has no malicious intent behind calling for this ban as he's been outspoken about government corruption and war. However, like so many people who are awake to government corruption, Damon misses the fact that taking guns from law-abiding citizens only leaves guns in the hands of that corruption -- and criminals.
In 2013, Damon delivered a powerful speech that contradicts his call for a gun ban.
"The rule of law maximizes injustice," explained Damon. "The rule of law is the darling of the leaders and the plague of the people. We ought to begin to recognize this. What we are trying to do is to get back to the principles, the aims and the spirit of the Declaration of Independence. This spirit is resistance to illegitimate authority."
Damon would do well to revisit the feelings that made him say those words three years ago.