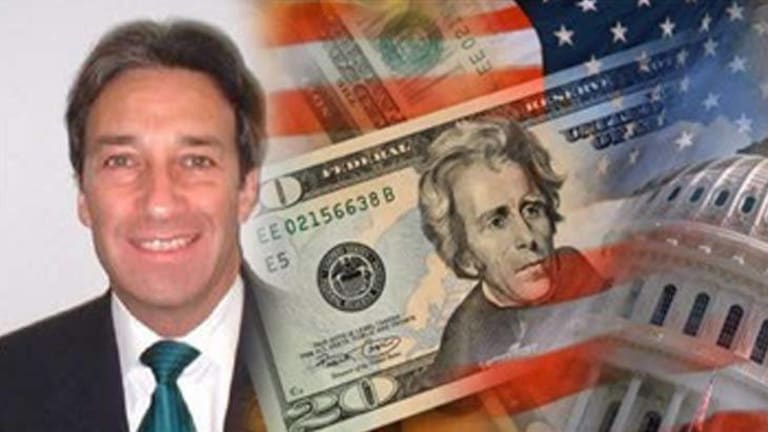 This Bureaucrat's 4 Hour a Week "Job" and 6 Figure Salary Epitomizes the Corrupt American Empire
When he's not pretending to work 4 hours a week to justify stealing $143,000 of your tax dollars every year, he's also a hard working lobbyist.
The cushiest government job of all might belong to Jeffrey Farrow, executive director of an obscure federal agency called the Commission for the Preservation of America's Heritage Abroad (CPAHA).
Established in 1985, the CPAHA is tasked with preserving and protecting monuments and buildings "associated with the foreign heritage of U.S. citizens abroad."
Farrow works four hours per week leading this commission and collects an annual salary of $143,000. He was appointed in 2001.
This incredible waste of taxpayer money was discovered in 2013 by General Services Administration's inspector general. But Senator Ron Johnson, chairman of the Homeland Security and Governmental Affairs Committee, says nothing has been done since then to correct this and other inappropriate practices at the CPAHA.
He seriously doubts that Farrow "shares any personal involvement in the important mission of the commission."
"Instead, his taxpayer-funded job at the commission seems to have been merely one more source of income for him."
The six-figure government check is only a small fraction of Farrow's income. He is also a registered lobbyist working for Puerto Rico and the island nation of Palau, and is on pace to earn $1.3 million this year.
According to GovExec.com
The GSA IG report found the commission agreed to pay Farrow $104,000 per year to work eight hours per week. Instead, he took the higher salary and worked less than the scheduled amount. He conducted his lobbying business attempting to attract Congressional appropriations to Puerto Rico and Palau from his federal office and using federal resources, and reportedly spent 90 percent of his time on that work. Extrapolated out, Farrow was earning the equivalent of a $1.5 million full-time salary.
This former Hilary Clinton presidential campaign manager also lets his underlings at CPAHA get in on the action, allowing contracted employees to take vacations and bill the agency for those hours, as well as sidestep the competitive bidding process.
The agency did not provide any answers to Sen. Johnson's letter asking for "detailed expenditures, information on official trips, compensation packages for contractors, emails sent from the agency's official accounts, minutes from meetings and the typical work week for the commission's few employees."
This almost comical situation represents the complete dysfunction of a bloated, out-of-control central government swamped with corruption. We have a pointless agency staffed by friends of the ruling class, with a boss who parasitizes taxpayers for $687.50 an hour for doing virtually nothing.