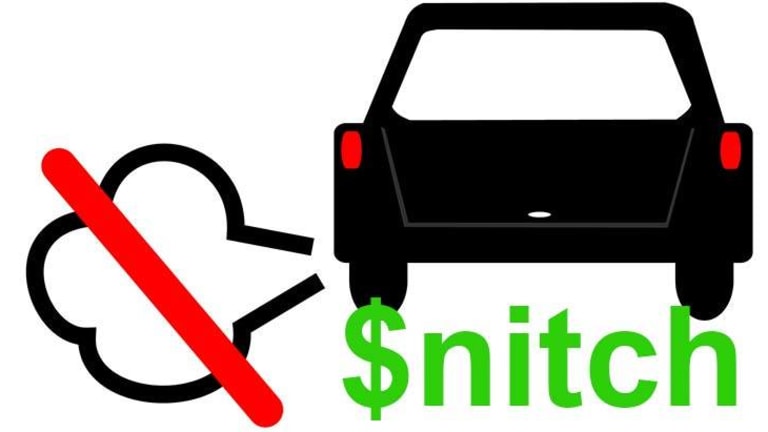 NY Lawmakers to Pay People to Report their Neighbors to the Police for Warming Up their Cars
Nosy neighbors are sadly salivating at the opportunity to report their fellow New Yorkers to the cops.
New York, NY -- New York City Council members introduced a bill this week that would reward people for snitching on neighbors who leave their car idling.
The measure would require potential snitches to take a video of the idling car, complete with the license plate, to be used for evidence to generate a fine. The government would then cut the snitch in on up to 50% of the spoils earned from the fines.
The bill would carry fines of up to $2,000 for repeat offenders, which is a relatively steep increase from the fines that are already on the books.
This Wednesday, City Council members Helen Rosenthal (D-Manhattan) and Donovan Richards (D-Queens) will introduce the controversial new bill. Nosy neighbors are sadly salivating at the opportunity to snitch on their fellow New Yorkers.
Banker and potential snitch George Pakenham told the New York Post that "On my block alone, I could produce 20 tickets a day, easily."
"This is going to be the thing that makes the entire difference. This will be just the tonic to have people engaged and earn a great deal of money along the way," he added.
The city of New York has had laws against idling since 1971, which forbids vehicles from idling for longer than three minutes. Recently, an addition was made to the law to shorten this time to one minute for vehicles that were parked in front of schools.
According to the Office of Administrative Trials and Hearings, the city made nearly $100,000 last year by enforcing 209 idling violations.
"We can pass these laws, we've strengthened the fines . . . But the real problem is enforcement. You're obviously upping the interest by having people share in the fine," Rosenthal said.
The measure is supposed to protect the environment, but just like the rain tax and the vast majority of government regulations, the real goal is to fleece innocent people of their hard earned cash.
John Vibes is an author, researcher and investigative journalist who takes a special interest in the counter culture and the drug war. In addition to his writing and activist work he organizes a number of large events including the Free Your Mind Conference, which features top caliber speakers and whistle-blowers from all over the world. You can contact him and stay connected to his work at his Facebook page. You can find his 65 chapter Book entitled "Alchemy of the Timeless Renaissance" at bookpatch.com.