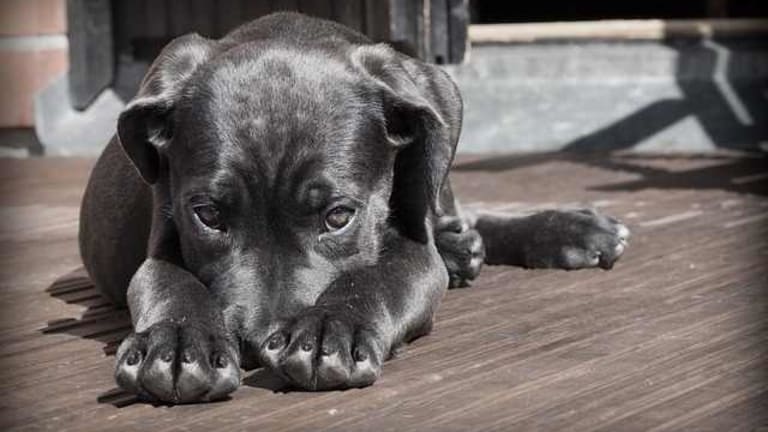 NY Town Imposes Jail Time For Owners Of Barking, Unleashed Dogs On Their Own Private Property
New pet control laws enacted by the city council in Union, New York, threaten jail time for pet owners who allow their dogs off of a leash, even on their own private property.
Under the new laws, it will also be illegal for dogs to "harass people or other dogs," and it will even be illegal for the dogs to "bark in any manner that someone could consider annoying."
Now, pet owners in Union are facing jail time or hundreds of dollars in fines if their dog barks too much on their own property.
Local politicians have said that these new laws are intended to force people to show up for their court appearances. According to the Town of Union Supervisor, Rose Sotak, many pet owners totally disregard fines that they receive for pet control violations.
"We are not looking to punish the everyday animal lover, what we are looking to do is put some teeth into the rules and regulations for constant problems that we have," she said.
However, this is an incredibly dishonest statement. When politicians say that new laws will not effect the average person, but only the worst offenders, they are completely disregarding the fact that most police officers use no discretion whatsoever when enforcing laws.
The police officers who enforce these laws will actually come in contact with average people more often than serious offenders, and most police officers will choose to write a ticket, or to arrest an average person, if they see that person breaking any laws. Additionally, the fact that some pet owners are not paying their fines, is no reason to encroach on private property rights.
According to WBNG12, a first offense of this law will result in a fine of $25-$250, or five days in jail, a second offense within a five year period can double that fine to $50-$500, or 10 days in jail, and a third offense in the same time period can boost the penalties up to $100-$750, or 15 days in jail.
John Vibes is an author, researcher and investigative journalist who takes a special interest in the counter culture and the drug war. In addition to his writing and activist work he is also the owner of a successful music promotion company. In 2013, he became one of the organizers of the Free Your Mind Conference, which features top caliber speakers and whistle-blowers from all over the world. You can contact him and stay connected to his work at his Facebook page. You can find his 65 chapter Book entitled "Alchemy of the Timeless Renaissance" at bookpatch.com.