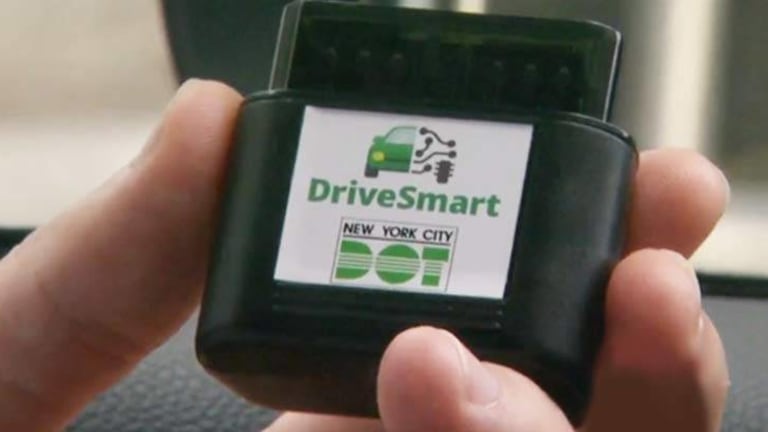 NY Pushing for Black Boxes in Your Car That Records Everything About Your Driving
NY DOT is pushing a program that will track everything about how you drive, when you drive, how fast you drive, how much gas you use, and more.
New York City, NY - The New York City Department of Transportation is starting a pilot program in which drivers will install a little black box under their steering wheel to record driving habits. The agency says that the information collected will be able to help the drivers.
DOT senior project manager Alex Keating made a statement to CBS that didn't make any sense or explain the program at all. In the statement he said, "It can tell the g-force of hard stopping or hard acceleration and a hard turn. So the driver, as well as the service provider, are able to look at speeds, hard-breaking events, time of day and basic GPS."
Insurance companies are getting involved in promoting the program as well, offering discounts on insurance rates for good drivers who volunteer to have their driving tracked. Voluntarily accepting the device from your insurance company and being mandated by the state to use one are two entirely different things.
The DOT is hoping that they can get 400 people willing to place the box in their car for the pilot program, but New Yorkers are resistant to the idea of having their driving monitored.
"More control over the people … I wouldn't be down for that, definitely not," Brian Bradford told CBS.
"Enough. Enough. Enough. There is the NSA, CIA, FBI — you have more information than you need," taxi driver Nour Chad said.
Keating promised that the data is collected anonymously and deleted often, but this would be highly unlikely when considering how government programs like this have gone in the past.
"All of the data is anonymous. We actually erase the data from our database every 48 hours," he said.
However, it is obvious that he is lying, considering that there would have to be some sort of tracking mechanism for them to be able to offer people insurance discounts.
In Malaysia, the government recently unveiled a plan to track every vehicle on the road.
John Vibes is an author, researcher and investigative journalist who takes a special interest in the counter-culture and the drug war. In addition to his writing and activist work, he organizes a number of large events including the Free Your Mind Conference, which features top caliber speakers and whistle-blowers from all over the world. You can contact him and stay connected to his work at his Facebook page. You can find his 65 chapter Book entitled "Alchemy of the Timeless Renaissance" at bookpatch.com.