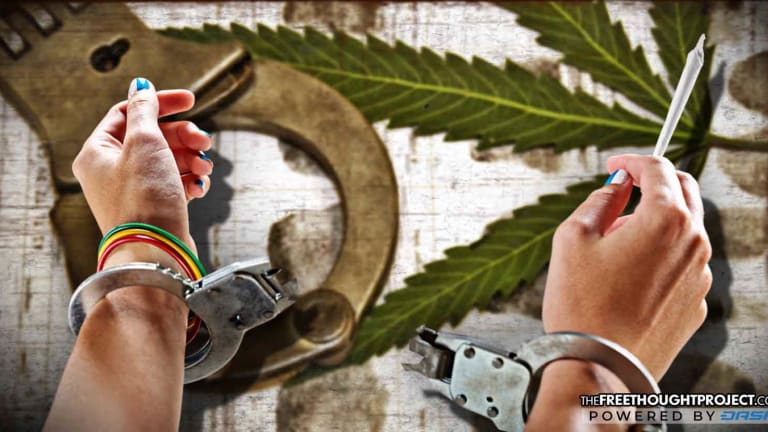 New York City Mayor Disobeys Feds—Orders NYPD To Stop Arresting People For Smoking Pot
In a rare move in favor of public safety, a mayor has ordered police to stop arresting people for smoking cannabis in public.
New York, NY – After multiple district attorneys in the state announced that they will refuse to prosecute people who are arrested for possessing marijuana, New York City Mayor Bill de Blasio ordered the NYPD to stop arresting people for smoking marijuana in public.
Although small-time possession is not currently a jailable offense, people can still be arrested if they are caught smoking in public. Despite these recent changes with cannabis laws in the city, possession and public smoking can still carry a fine and court summons, and any changes to the NYPD's policy in regards to public smoking will not take effect until the end of the summer.
NYPD Deputy Commissioner of Public Information Phil Walzak confirmed with CNN that the department will be adopting this new policy.
"The working group is reviewing possession and public smoking of marijuana to ensure enforcement is consistent with the values of fairness and trust, while also promoting public safety and addressing community concerns," Walzak said.
Last week, The Free Thought Project reported that New York City District Attorney Cyrus Vance Jr. announced that his office will refuse to prosecute people for possessing and smoking marijuana.
However, it is important to recognize that de Blasio is not necessarily a supporter of legalizing cannabis—he is simply a politician who is moving with the cultural tides, and making sure that he is able to benefit from the changes that are coming.
"With marijuana legalization likely to occur in our state in the near future, it is critical our city plans for the public safety, health and financial consequences involved. While I still have real concerns we must work through, it isn't difficult to see where this is headed, and any responsible policymaker must prepare for that eventuality. My focus now will be helping to craft the critical regulatory framework that must come before legalization is realized," de Blasio said.
The majority public opinion on cannabis has changed radically in the past several years, as more states continue to legalize the plant and prove that it is not a danger to society, and actually has a variety of benefits.
De Blasio also parrots the traditional fear mongering and propaganda about cannabis, saying in a recent radio interview that there are "giant corporations in the style of the tobacco companies, taking this opportunity and running with it, and with the goal of trying to hook as many young people as possible on marijuana for the profit of those companies. That has real ramifications for health and safety and that has to be addressed."
It should be noted that in states where cannabis has been legalized, society has not fallen apart—but has improved in many ways.
In a recently published research study in a peer-reviewed journal, Melvin D. Livingston, Tracey E. Barnett, Chris Delcher, and Alexander C. Wagenaar, it was shown that rates of opiate deaths dropped significantly in states that where cannabis was legalized.
A study published by the American Public Health Association found that states with legal medical cannabis have lower rates of traffic fatalities than states with full prohibition. The researchers analyzed 29 years of data in the Fatality Analysis Reporting System.
Another new study has indicated that the Boston Police Department has drastically increased the number of homicides they solved since they stopped making arrests for marijuana. The homicide clearance rate increased by 10 percent following the decriminalization of marijuana in the area.
The study reviewed every homicide in Boston between 2007 and 2011 and found that the department was hardly spending any time or resources to hunt down murderers. This is not a simple oversight and is obviously due to the fact that police departments don't have much of a financial incentive to solve murders.
Although the study does not mention the factors leading to the increase in solved murders, the clearance rate coincides with the decriminalization of marijuana.
As reported by the Denver Post in 2015, Colorado employers added more jobs in June than they had in any single month since official counts began back in 1939. As expected, the population has also grown in Colorado now that there is more freedom and more opportunity. According to the report, since legalization went into effect the average numbers for paychecks are also higher.
With all of this evidence, it becomes clear that legalization actually improves society, as opposed to "creating concerns for public health and safety" as the fearmongering politicians suggest.
The only thing a marijuana user has to fear from using marijuana is the state.