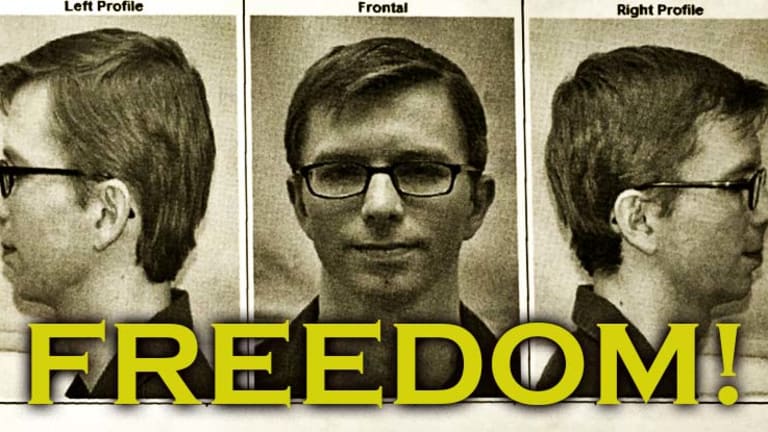 BREAKING: Obama Commutes Chelsea Manning's Sentence — She'll Be Free in May!
Waiting until the final hour, President Obama responded to multiple human rights organizations and freed Chelsea Manning.
Washington, D.C. - In a stunning move, President Barack Obama announced the commutation of the prison sentence of whistleblower and former Army private Chelsea Manning. With the announcement, Manning will now be released on May 17, 2017 -- rather than in 2045 as originally sentenced.
Sentenced under US Army Court Martial to 35 years' imprisonment in August 2013, Manning was tried in military court for leaking thousands of documents that came to be known as the Iraq War Logs and the Afghan War Diary to the transparency organization WikiLeaks. "Chelsea Manning exposed serious abuses, and as a result her own human rights have been violated by the U.S. government for years,"said Margaret Huang, executive director of Amnesty International USA. "President Obama was right to commute her sentence, but it is long overdue. It is unconscionable that she languished in prison for years while those allegedly implicated by the information she revealed still haven't been brought to justice." In many ways, Manning's 35-year sentence was due to the fact that they couldn't get Edward Snowden, thus were attempting to make an example out of Manning. Julian Assange recently announced that he would be willing to hand himself over to U.S. custody to face charges if President Obama were to grant Manning a pardon – it remains to be seen if he is planning on making good on his statement.

Chelsea Manning, formerly known as Bradley Manning, had requested the military provide her sexual reassignment surgery to address her gender dysphoria, identifying as a woman. Manning had attempted suicide while in custody and is widely regarded as a hero for her revelations of war crimes by the U.S. in both Iraq and Afghanistan.
The White House announced Tuesday that Manning was one of 273 people "given a second chance," by President Obama. While Obama has pardoned 212 individuals and granted 1,385 commutations, Amnesty International Americas Director Erika Guevara-Rosas ironically pointed out that none of the people exposed violating the human rights of others in the videos leaked by Manning have ever faced justice.
"Instead of punishing the messenger, the U.S. government can send a strong signal to the world that it is serious about investigating the human rights violations exposed by the leaks and bringing all those suspected of criminal responsible to justice in fair trials," said Erika Guevara-Rosas, Americas Director at Amnesty International.
While this is clearly a step in the right direction, the fact that truth tellers and whistleblowers are routinely treated as criminals speaks to the immorality of our current systemic paradigm.
Just remember...
Truth is treason in the empire of lies - Ron Paul