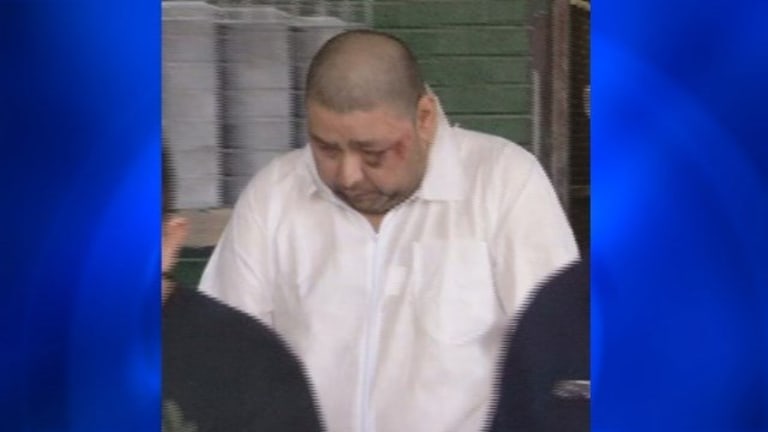 Man Facing Attempted Capital Murder for Shooting at Armed Intruders in His Home, They Were Cops
If "blue lives matter" so much, why are cops perpetually sent into potentially dangerous situations to do nothing more than stop someone from voluntarily ingesting a substance?
Corpus Christi, TX-- Three Corpus Christi SWAT officers were shot during a narcotics raid on Thursday morning.
Senior Officer Steven Reubelmann, who has been at the department for six years, was shot twice in his wrist and hand. Officer Andrew Jordan, who has been with the department for four years, was shot in the upper leg and forearm. Both officers remain hospitalized but are expected to recover.
A bullet also grazed Officer Steven Brown's leg, however, the wound was superficial and he was treated and released from the hospital fairly quickly.
Three suspects were arrested following the incident. However, at this time, only 46-year-old Ray Rosas has been charged with firing on the officers. He is now facing three counts of attempted capital murder of a peace officer and has been repeatedly referred to as a "bad guy" by the department's chief. He was seen with visible injuries on his face while in custody following the arrest.
Very little information has been released regarding the incident, why they were there, or if the officers had identified themselves as police before being shot.
More and more frequently, SWAT teams have been executing no-knock raids, even for simple misdemeanor drug warrants. While most rational people will never condone shooting at anyone, everyone should agree that we have a right to defend our families and homes from intruders. If your home is seemingly being broken into, should you not have a right to defend it?
This isn't the first time Texas has seen its SWAT officers shot at. The danger of these absurd no-knock raids over what people to choose to put into their own bodies is just as real for officers as it is for those whose rights they are violating.
The state seemingly can't even decide if it is a crime to shoot at these officers who are breaking into people's homes.
December of 2013, in Somerville, Texas, Burleson County Sgt. Adam Sowders, led a team in a no-knock marijuana raid on Henry Goedrich Magee's home. Magee, who was home with his pregnant girlfriend, believed that someone was breaking in. Concerned for his girlfriend and unborn child's safety, Magee opened fire and killed Sowders.
In February, all charges against Magee were dropped when a Texas grand jury refused to indict, based on the belief that he feared for his safety and that this was a reasonable act of self defense.
May of last year in Killeen, Texas, Marvin Louis Guy was also the target of a no-knock narcotics raid.
Detective Dinwiddie was one of the SWAT officers who broke into Guy's home based on a seemingly bogus informant tip off about drugs being dealt from the house. Alarmed by intruders climbing through his windows at 5:30 in the morning, Guy and his wife sought to protect themselves and their property and open fired- in self defense.
Dinwiddie was shot and killed, three other officers were also shot, but survived. No drugs at all were found in his home.
His case is strikingly similar to Magee's, yet Guy is now facing the death penalty. He is charged with capital murder in Dinwiddie's death, as well as three counts of attempted capital murder for firing on the other officers during the shootout.
These things happen and will likely continue to happen, as officers break into homes, startle people with flash grenades and act like they are in a war zone.
Estimates show that the total number of SWAT deployments across the country has increased from a few hundred per year in the 1970s, to a few thousand per year in the 80s, and in 2010, the Washington Times reported estimates being as high as 50,000 per year.
These raids are not only dangerous for dogs, sleeping children, toddlers, and elderly grandfathers. They are dangerous for the officers, as well.
If the "blue lives matter" crowd truly cares about officers lives, they should probably join us in calling for an end to this absurd drug war.