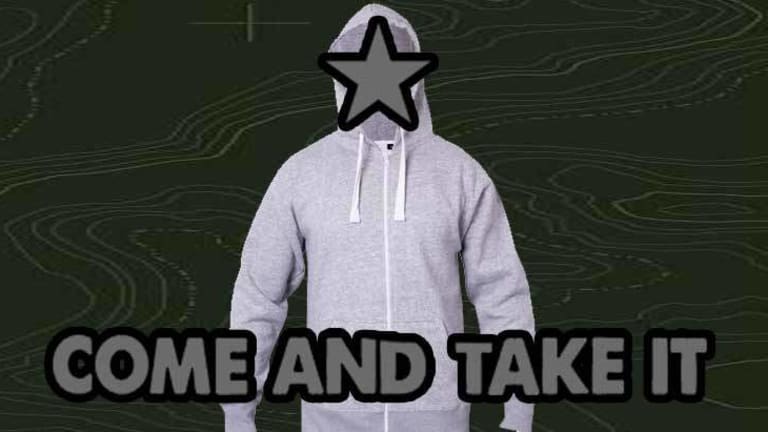 Oklahoma's Solution to Crime? Lawmakers Want to Ban Hoodies
The bill is intended "to deter crime, making it unlawful to wear a mask, hood or covering during the commission of a crime or to intentionally conceal a person's identity in a public place."
Oklahoma lawmakers are considering a bill that would ban wearing a mask, hood or other types of face covering in the state's public spaces. If the bill passes, it would join similar bans in other states.
Introduced by the chair of the Oklahoma's public safety committee, state senator Don Barrington (R), the bill is intended "to deter crime, making it unlawful to wear a mask, hood or covering during the commission of a crime or to intentionally conceal a person's identity in a public place." The reasoning behind the bill is to cut down the number of masked robberies and crimes.
There are some exceptions to the bill, as it wouldn't apply to the pranks of children on Halloween, those participating in masquerade parties or public parades, against "those wearing coverings required by their religious beliefs," or against masks/facial coverings worn for medical purposes.
Violating the law would result in a misdemeanor charge and, upon conviction, a fine of $50 to $500 or imprisonment in a county jail for up to one year. People could also face both a fine and imprisonment.
There are similar laws already on the books in to other states around the country, including Florida, California, New York and Washington, DC, according to Oklahoma-based Channel 6. Hoodies are often not allowed at high schools and several banks including PNC and Provident. Cross Country Federal Savings Bank, meanwhile, bans both hoodies and sunglasses, but the prohibitions are rarely enforced.
Proponents say hoodie bans help deter crime by preventing people from hiding their identity while entering a store or other public space, but critics of the measure argue that such laws restrict free expression and exacerbate problems with racial profiling in communities of color.
In a related story, a ban on saggy pants in Ocala City, Florida was pulled after the NAACP civil rights group threatened a lawsuit claiming the law unfairly profiled African-American men. Shortly after the threat of the lawsuit became public, the Ocala mayor dropped his support for the law and urged the City Council to reconsider.
With a majority vote, the council repealed the law in September, which banned anyone on city property from wearing pants two inches below the natural waist in way that exposed their underwear or buttocks. Offenders would have been fined up to $500 and spend time in jail. The majority of City Council members agreed to repeal the law as it wasn't terribly important to the city.
A number of important voices have weighed in on the subject of saggy pants over the years, from President Obama to the curator of the Costume Institute at the Metropolitan Museum of Art in New York.
"I think passing a law about people wearing sagging pants is a waste of time," then-presidential candidate Barack Obama told MTV News in 2008. "We should be focused on creating jobs, improving our schools, getting healthcare, dealing with the war in Iraq. Any public official who is worrying about sagging pants probably needs to spend some time focusing on real problems out there."
Andrew Bolton, the curator at the Costume Institute of the Metropolitan Museum of Art, told the New York Times that "fashions tend to be decried when they challenge the conservative morality of a society."
Republished with permission from Russia Today