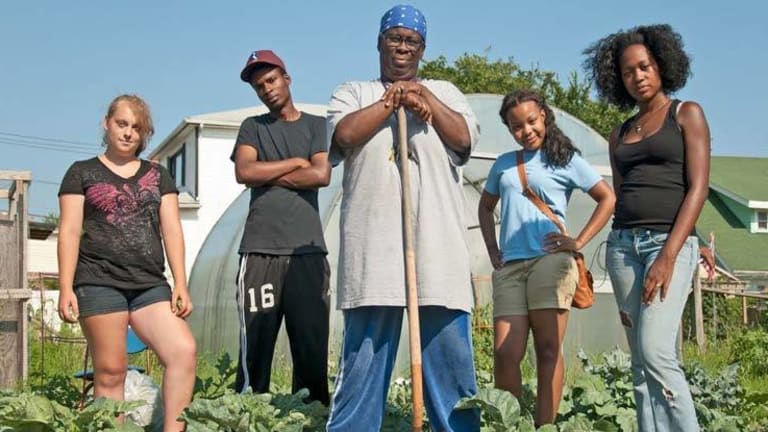 Urban Farmers Blacklisted by Politicians for Refusing to be a Part of Corrupt Tax Scheme
A New York Urban Farm was offered $1.7 million for their charity, but only if they gave the politician a $250,000 kickback.
New York, NY - A couple that runs a small urban farm in Queens has recently come forward with accusations that they were blacklisted after turning down a massive bribe from a local politician. Marion Moses and Malisa Rivera said that Queens politician James Sanders offered to fund their farm with a $1.7 million grant in taxpayer money, but there was a catch. Sanders allegedly told the couple that they would only receive the payment if they gave Sanders a $250,000 kickback.
Sanders is currently under investigation under suspicion of corruption, not just for this case but for many other situations where he was expected of embezzling taxpayer money for personal accounts and expenses.
The farmers say that they were approached by Sanders in September of 2012, where he offered to include them in a scheme that was obviously illegal.
At a meeting with Sanders, the lawmaker reportedly ordered members of his staff out of the room and had a private conversation with the couple where he laid out his plans for the money.
"He was talking about possibilities of doing something on a larger scale," Moses said of the meeting.
After a lengthy discussion about urban farming and how the money would be spent, Sanders eventually said, "Yeah, I'll take that cash — two hundred fifty-thousand dollars. You know, a quarter."
Moses asked the lawmaker what he had meant and, "He put his fingers up, two fingers on his right hand, then five fingers with his left hand, then he moved his fingers with that hand into a zero. He wanted a quarter of a million dollars."
Moses was shocked by the offer and asked Sanders what would happen when the IRS looked at the charity's accounts and noticed a discrepancy.
"He would not answer me. He didn't say anything. I asked him two times. And he started talking to my wife instead," Moses said.
Sanders then told Moses, "Brother, you don't understand what I'm trying to do," to which Moses replied, "I understand exactly what you're trying to do!' and I shoved his hand off my shoulder."
"He . . . blew his stack, said, 'I'm going to work with another organization, the Rockaway Youth Task Force.' He was mad and pissed off. He was raising his tone. His body language changed. It was like night and day," Moses explained.
According to a recent complaint filed by Moses and Rivera, Sanders blacklisted their charity after they refused to get involved in his scheme.
Moses wrote in the complaint that, "Sen. James Sanders approached me and my wife and demanded a pay-to-play situation for him to help our nonprofit organization with his member item funding. We said no and we've been blacklisted by him and Councilman Donovan Richards."
Sanders vehemently denies the accusations against him and is threatening legal action against the couple for defamation.
Sanders responded to the allegations in a statement to the New York Post, saying that, "The thing is ludicrous. It is absolutely preposterous, and I'm speaking to lawyers about countersuits for anybody who is going to defame us in such a fashion."
However, the urban farmers who have been taken advantage of want justice.
"He should be incarcerated. He needs time away to reflect and learn the error of his ways. And other politicians should know they can't do this to anybody, especially a small grassroots organization," Rivera said.
"If we don't put our foot down, he can do this to somebody else. If you get caught with the hand in the cookie jar, then off with your head," Moses added.
Sadly, this is not just the case of a "bad apple," this type of situation is actually fairly standard for politicians across the board. Also in the news today was a story about how every single politician in a town was arrested on corruptions charges, for arranging schemes similar to the ones attempted by Sanders.
John Vibes is an author and researcher who organizes a number of large events including the Free Your Mind Conference. He also has a publishing company where he offers a censorship free platform for both fiction and non-fiction writers. You can contact him and stay connected to his work at his Facebook page. You can purchase his books, or get your own book published at his website www.JohnVibes.com.