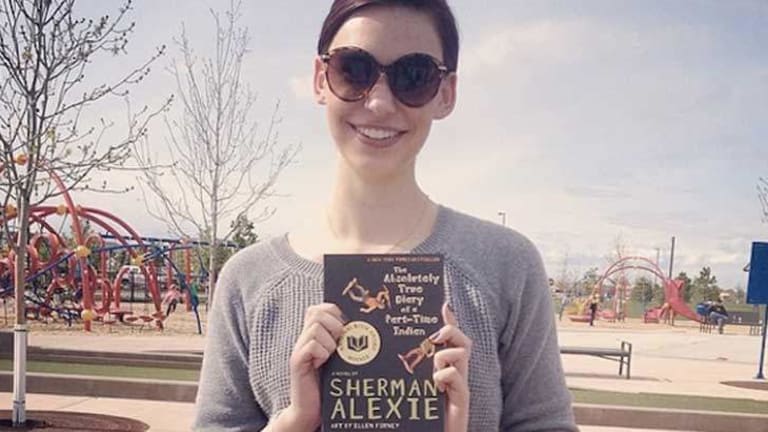 Parents Call Police to Report Teens for Distributing a Banned Book - Cops Show Up
When teens stood up to censorship, the police were called in.
Meridian, ID -- In an incident reminiscent of a scene from 1930's Germany, police were dispatched to a local park because teens were distributing copies of a banned book.
The award-winning novel, entitled The Absolutely True Diary of a Part-time Indian, was banned from schools last year after parents became outraged over the book's alleged 'anti-Christian' and 'sexual' content.
After the book had been banned, it inspired Junior Mountain View High school student Brady Kissel to start a petition to get the book back into schools. This motivated high schooler managed to get a whopping 350 signatures. Unfortunately, the state remained resolute in their decision to ban free speech.
When a local bookstore became aware of the student's situation, they decided to take up a donation to buy a book for everyone who had signed the petition. Their efforts were successful and they raised $3,400, enough money for 350 books.
When Kissel showed up Kleiner park in Meridian to pass out copies of the book to those who signed the petition, parents, hellbent on imposing their obstinate views on other people's children called the police. Instead of telling the parents that it is not illegal to hand out books, officers were dispatched to the park to investigate.
After an hour of handing out the books, Kissel was confronted by police. Fortunately, however, the officers were unable to find any evidence of a crime and allowed the teen to finish distributing the books.
Kissel told KBOI that after the publisher heard about her actions last year, they donated another 350 books. She has since handed them out as well.
What has to go through a parent's mind for them to think it is okay to use the force of the state to prevent children from reading a book?
The fact that the book was banned from schools in the first place is bad enough, but when members of society find nothing wrong with using the police to stop other children from reading a book, something must be said.
Brady Kissel is a hero and deserves recognition for standing up to the face of censorship. It is teens like her who give hope to humanity.