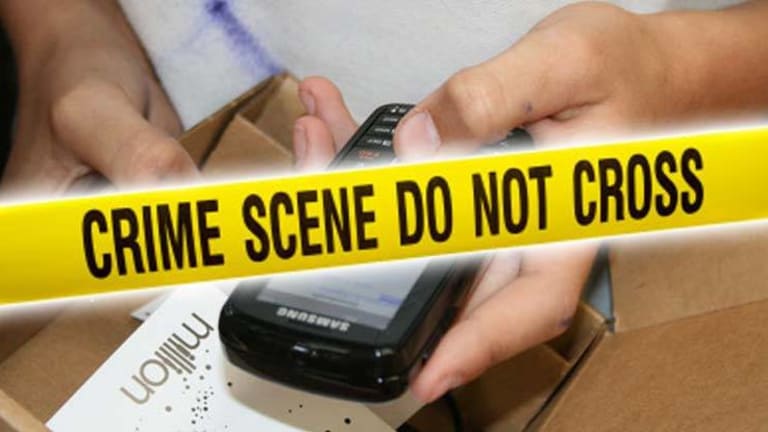 The FBI is Rounding Up Muslims and Charging them With Terrorism for Buying Cellphones
America's fearful "see something, say something" society has gone full potato.
In the past week, people in various different states have been arrested and held on terrorism charges for buying too many cellphones. In each case, FBI investigators have been unable to prove that the suspects have any links to terrorism, but they are still holding many of them on frivolous terrorism charges, despite their lack of evidence.
It seems that if the suspects are telling the truth, they are all cell phone wholesalers, who drive across the country buying cell phones in areas where they are cheap and then reselling them in areas where the demand is higher and the supply is lower.
One incident took place in Michigan, where three men from Texas were arrested after buying 80 prepaid phones from a Wal-Mart and got the police called on them because the clerk was suspicious.
According to the store clerk, they found it suspicious that the men paid in cash.
"Right then and there I knew there was not something adding up about this. It's not right, it doesn't make any sense.Who's going to order 50 phones for Christmas? Who does that?" he said.
It would make perfect sense if the men were planning on reselling the phones, but that probably did not cross the clerk's mind at the time.
The men charged with "soliciting or providing material support for terrorism and obtaining information of a vulnerable target for the purposes of terrorism" despite the fact that the FBI has not been able to connect them with terrorism in any way.
"The cell phones can be used as detonators. Batteries can be disassembled and used to make methamphetamine. Obviously, there's something wrong here," Caro Police Chief Ben Page said.
However, the fact that these devices are capable of being used this way is no proof that they were actually going to be used in that manner.
Also in the past week, two men in Ohio were charged with money laundering in support of terrorism and soliciting or providing support for acts of terrorism for buying close to 600 cell phones. The FBI has not been able to link any of these suspects to terrorism, but the charges against them still stand anyway.
In each of these cases, the suspects are of middle eastern descent, and the defense lawyers and families are saying that they are victims are racial profiling.
Family members of the men arrested in Ohio made a statement this week saying that "The only illusory connection advanced by the prosecution to date is based on race and national origin. This appears to be a typical case of racial profiling and we are confident Osama and Ali will be exonerated."
The line on how many cell phones is too many is blurry as well. Also this week, two men were arrested at a Walmart in Lebanon, Missouri for buying 60 cellphones. They were released soon after their arrest.
There are a few alarming things about this recent development. First is the fact that police can actually arrest and charge someone with terrorism for buying too many cell phones when it is known that cell phone wholesalers do exist and often buy cellphones in large quantities.
Another problem is that people are so ready to call the police over someone making a simple purchase, which highlights the truly Orwellian world that we live in. If these men are just innocent entrepreneurs, then the person who called in the tip on them is responsible for the fact that they have been taken from their families and held against their will. The "see something, say something" culture has real-life consequences for the people who get caught up in the system and don't deserve it.
It is sadly common for innocent people to be misidentified as terrorists and treated in the cruelest ways by the US government. Just last week we reported that an innocent man was held at Guantanamo Bay for 13 years before the US government admitted that they had the wrong person.
John Vibes is an author and researcher who organizes a number of large events including the Free Your Mind Conference. He also has a publishing company where he offers a censorship free platform for both fiction and non-fiction writers. You can contact him and stay connected to his work at his Facebook page. You can purchase his books, or get your own book published at his website www.JohnVibes.com.