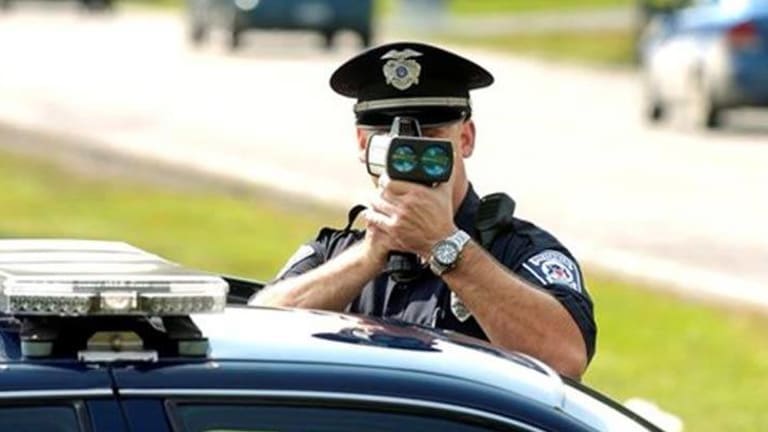 Speed Traps So Out of Hand, States Forced to Put Caps on How Much Cops Can Steal from Drivers
More and more states are cutting back on the amount of speeding tickets handed out due to the mass frustration of those being tricked by deceptive speed traps.
Anyone who has taken a road trip knows that speed traps are out there. Slowing down through a township is a good thing, but when authorities deceptively change speed limits and write 1,000 tickets a month on a tiny stretch of interstate, it's just plain extortion.
The American Automobile Association (AAA) put out a study on municipalities swelling their revenues through speed traps. This policing for profit has reached egregious proportions in several US towns. Seven states have already imposed limits on the percentage of revenue a town can keep from traffic citations, and now federal legislation is being proposed.
The town of Hopewell, Virginia made $1.8 million last year by writing more than 1,000 tickets a month on a two-mile stretch of Interstate 295. There are no safety concerns on this part of I-295.
Stringtown, Oklahoma, population 400, made most of its living from traffic tickets in 2013, with 76% of its budget coming from speed traps. The police department was disbanded after an investigation found excessive speed trapping.
The AAA is known for warning drivers about some of the worst speed traps, as it did in Waldo, Florida after authorities changed the speed limit six times, resulting in thousands of tickets and a windfall of revenue.
Citizens rarely have a voice in such situations, but AAA has attracted national attention to this particular issue. Spokesman John Townsend rightly points out that revenue collection should not be the goal of policing.
"We see communities across the country, attempting to balance their city budget or local budget. That is not only wrong-headed, it's mean-spirited and unfair."
The truth is, writing speeding tickets is only done by police when it's worth their while, monetarily speaking. A CBS Pittsburgh reporter said that if Mt. Lebanon were to produce the same kind of money Hopewell makes from traffic citations, they would have to write 5,500 tickets a month. It's not worth their while.
Virginia added a law this year that would curtail the rampant extortion going on in Hopewell, capping the percentage of municipalities' revenue from speeding tickets at 30%. It may not be worth their while anymore to spend so much manpower on that tiny stretch of I-295.
Assistant City Manager Charles Dane hinted at the town's discontent, but he was right in one thing.
"They [Virginia] wanted a portion of the proceeds. That's all it was."
Dane went on to say the state didn't change anything about the laws that allow Hopewell to operate the speed trap. By imposing the cap, Virginia can appease a lot of people while bringing in its own revenue.
Note: This article has been edited to correct a miscommunication in how Virginia is capping municipalities' traffic citation revenue.