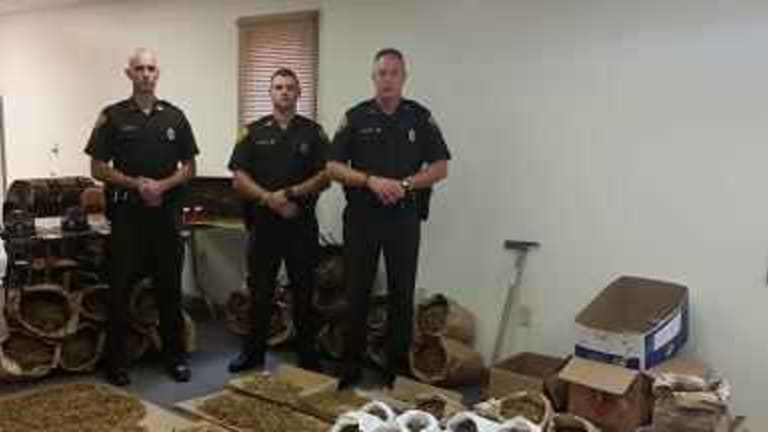 11 Arrested, $30,000 In Cash Confiscated from 'Heroic' Raids on Ginseng Farmers
This week, the West Virginia natural resources police say they have made 11 arrests and seized 190 pounds of ginseng that they claim is illegal, because it was not harvested and licensed under the required conditions.
According to The West Virginia Department of Natural Resources, the state managed to plunder over $180,000 worth of ginseng from the unsuspecting farmers.
The police also took $30,000 in cash and a wide range of private property in the raid.
This may seem like a raid that was intended for marijuana farmers, but according to police, these arrests were no mistake. The ginseng bust was allegedly the result of a year long investigation, which delved deep into the business and personal lives of these farmers and their associates.
According to Lt. Woodrow Brogan of the West Virginia Division of Natural Resources, officers also seized multiple guns and an undisclosed amount of illegal drugs. The drugs and weapons were reportedly not associated with the investigation, oddly enough the ginseng was the reason that the police carried out the raid.
Lt. Brogan said in a press release that, "the legal digging and selling of ginseng root has been a part of the culture of southern Appalachia for more than a hundred years. Many people in this area have supplemented their income by digging ginseng, almost all of which is exported to Asia. In the past, they took care to preserve the resource, but we've noticed in recent years an increase in people wanting to make a 'fast buck' by digging and selling as much ginseng as possible, both in season and out. Much of that increased activity includes unlicensed dealers trading illegal pills for ginseng root."
Situations like this call attention to the fact that nearly every good and service is prohibited on some level or another.
Even a business as small and simple as a lemonade stand requires an unbelievable amount of red tape to operate, and in some cases lemonade stands have actually been raided for failing to file certain paperwork.
In the case of ginseng in West Virginia, possession of ginseng roots is prohibited from April 1 through Aug. 31 without a weight-receipt from the West Virginia Division of Forestry. Additionally, ginseng farmers are only allowed to sell to vendors who have been licensed by the state.
John Vibes is an author, researcher and investigative journalist who takes a special interest in the counter culture and the drug war. In addition to his writing and activist work he is also the owner of a successful music promotion company. In 2013, he became one of the organizers of the Free Your Mind Conference, which features top caliber speakers and whistle-blowers from all over the world. You can contact him and stay connected to his work at his Facebook page. You can find his 65 chapter Book entitled "Alchemy of the Timeless Renaissance" at bookpatch.com.