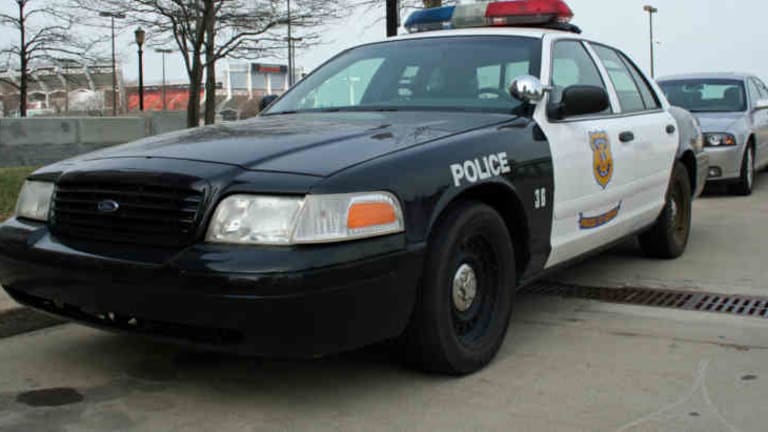 Police Discover Lug Nuts Missing From NYPD Officers' Cars
"Any person found in possession of any tools that would facilitate the removal of lug nuts should be detained for questioning."
New York, New York - This week it was reported that anonymous saboteurs have been removing the lug nuts from NYPD vehicles, both on their marked, and private vehicles. This past Tuesday, around 8 P.M. an NYPD officer noticed that his windshield wipers had been tampered with, and then upon further inspection discovered that his lug nuts had been loosened as well.
When he made the discovery, he called his supervisors, who sent other officers to the location to check on other police cars nearby.
The officers discovered that lug nuts were loosened on other officers' cars who were parked in spots that were marked for police. Some of the cars were personal vehicles, while others were police cars, but all of them were somehow indicated as belonging to cops.
Police believe that this was a sabotage plot by someone in the community, intended to hurt officers.
"Things have gotten so bad between the police and the community. I've never seen it this bad. They're doing this obviously in an attempt to hurt police officers. By loosening the lug nuts, the tires could fall off the car, and the cops could crash their car. Is that what these people want? Somebody could die," a law enforcement source told The New York Post.
After the incident, the police department sent out a memo to all officers warning them to be on the lookout for suspicious people hanging out near police vehicles. If anyone is found near a police car with tools, they can run the risk of being arrested.
The memo said that "Any person found in possession of any tools that would facilitate the removal of lug nuts should be detained for questioning."
The NYPD has already been on heightened alert, since the ambush death of 2 police officers last month. The department has even gone so far as to only respond to police work which is entirely necessary, an action that has been celebrated by many of the cities oppressed people.
There has been a recent rise in retaliation attacks against police, as the growing debate surrounding police abuse continues. Earlier this week, we reported that a man in the Baltimore area smashed two police with a dump truck.
Roger Pion, after being arrested for marijuana possession, took his father's tractor down to the station and demolished every vehicle in the lot, causing $300,000 in damages. In October we reported that Pion was not prosecuted in the charges relating to that incident.
There are no leads in the current search for the vandals.
John Vibes is an author, researcher and investigative journalist who takes a special interest in the counter culture and the drug war. In addition to his writing and activist work he is also the owner of a successful music promotion company. In 2013, he became one of the organizers of the Free Your Mind Conference, which features top caliber speakers and whistle-blowers from all over the world. You can contact him and stay connected to his work at his Facebook page. You can find his 65 chapter Book entitled "Alchemy of the Timeless Renaissance" at bookpatch.com.