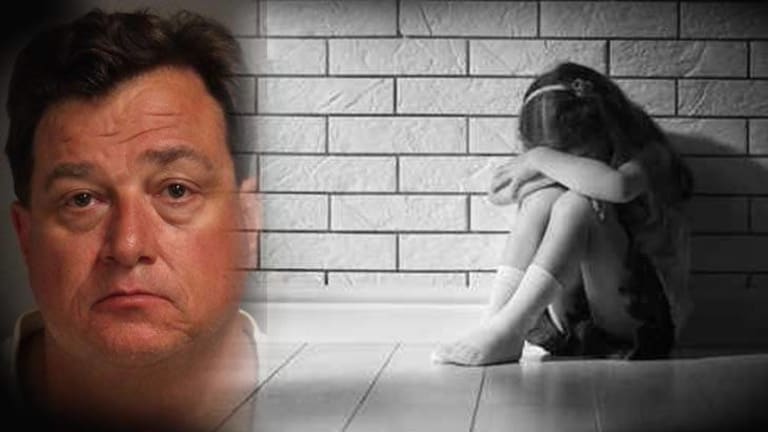 Police Remove Children from Caring Parents, Gave them To a Man Who Raped them for 6 Years
A California man has been charged with 126 felonies for sex crimes against children after the state took children from caring parents and gave them to this monster.
San Luis Obispo, CA — On Dec. 11, 2001, Dee Torres-Hill, manager of the Prado Daycare Center, told police that a mother, Elizabeth Carroll punched her own 5-year-old daughter in the nose. Investigators would later determined that Carroll didn't punch her child. However, the damage was already done.
Even though Torres-Hill's allegations were found to have no factual basis, other day care center employees continued to make accusations of child abuse against the parents, which resulted in their 3 children being taken from them, and placed in the custody of an alleged child rapist.
The parents, Richard and Elizabeth Carroll, who were homeless at the time, said that Torres-Hill's false accusations stemmed from the Carroll's refusal to pay 70% of their non-Social Security income to CAPSLO (Community Action Partnership of San Luis Obispo) to remain in case management.
"I couldn't protect my children because I was homeless, and then they put them in a house with this monster." Elizabeth Carroll told CalCoastNews.
The slogan of CAPSLO ironically reads "Helping People, Changing Lives" when it should actually say "Hurting Children, Destroying Families." Most people naively presume that day care facilities and schools are safe places, and that "Child Protective Services" actually protect children, but, unfortunately, more often than not this is a sad lie.
In August of 2003, Superior Court Commissioner Sidney B. Findley revoked all parental rights of the Carrolls in favor of an adoption request made by Robert and Valerie Bergner, who had a home and more financial wealth than the birth parents.
Commissioner Findley stated "I am convinced these children need permanency, and that is what the law requires. All decisions that I make, I make because I believe they are in the best interest of the children."
Richard Carroll reacted to being robbed of his offspring by protesting the Prado Day Center, the San Luis Obispo County Courthouse, and the Maxine Lewis Homeless Shelter with a sign that read, "Stop the onslaught of abuse on lower class people."
Carroll protested for approximately 3 months with no change in the situation. After unsuccessfully protesting to get back his children, Carroll attempted to hang himself. As per "standard police procedure," Richard was admitted to a psychiatric facility for a short stay.
Now, the San Luis Obispo County officials may find themselves in court due to taking 3 children from their parents, and placing them in the custody of a man who would rape and sodomize a young girl for 6 years, from the age of 12 until May of this year. The girl, who is now 18, recently reported the abuse to police, which led to a discovery of child pornography of the victim at the home of the accused resulting in his arrest.
Her 14-year-old sister and 16-year-old brother have since been placed in the care of friends of the accused pedophile, because the county is insisting that the children remain together.
Robert John Bergner, 51, is currently being held in the San Luis Obispo County Jail on $1 million bail after being charged Friday with 126 counts of sexual molestation of a child. The charges include 1 count of child pornography, 2 counts of aggravated sexual assault of a child, 2 counts of forcible lewd act on a child and sodomy of a victim aged 14 to 17, 77 counts of child molestation, 23 counts of unlawful intercourse with a minor under 16, and 23 counts of unlawful intercourse with a minor more than 3 years younger than the pedophile.