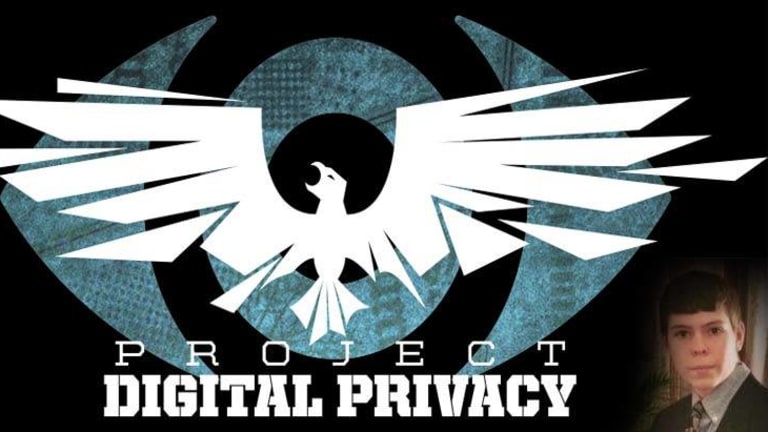 Police State Activism Knows No Age Limit, 16-Year-Old Boy Working to Force Govt Accountability
This high school kid's track record speaks for itself. He's proven himself to be highly successful already, now he's aiming even higher.
Here at The Free Thought Project we are always on the lookout for new organizations that are bringing about positive and peaceful change, especially regarding warrantless surveillance. Today we are glad to introduce you to Project Digital Privacy.
Project Digital Privacy, or PDP, is a brand new organization whose mission statement reads as follows:
"non-violently end local and state level warrantless digital surveillance in the United States, including that allowed through the USA PATRIOT Act – Section 215, National Defense Authorization Act for the Fiscal Year of 2014 – Section 1061, The Foreign Intelligence Surveillance Act of 1978, and any similar laws, by any non-violent means, including through the use of local legislation, spreading digital tools, encouraging government officials who are working to stop surveillance, and fighting to keep laws expanding upon warrantless surveillance from passing at any level."
While that mission statement, in particular, might not seem special, the man who founded it is. Brandon Keibler, the founder of PDP, is only 16!
Brandon is a teenager living in Southern Indiana who, according to PDP's website, "previously helped found Restore the Fourth and helped organize their national Anti-National Security Agency protests." The protests organized by this teenage activist have gained international media attention from the BBC, The Guardian, NBC News, FOX, CNET, RT, and CNN, even forced the NSA itself to respond a day before the protests.
Restore the Fourth, if you are not familiar with it, was a movement that sprung up in mid-2013 that, within three weeks of launch, got over 15,000 people to protest.
While PDP may only be budding, their goals are very clear. On their website, their strategy includes legislatively ending warrantless surveillance at the local level. They also want to change the way local police are trained in regards to constitutional rights. Their goals are informing citizens on warrantless surveillance and working to prevent any new legislation from appearing that would add to the already growing privacy rights violations.
On their website, you can find a number of great resources including sample speeches, flyers, petitions, and legislation for the use in your local town or county.
PDP says the following about the legislation on their website:
"We'll step up to help you build a team of dedicated people to fight with you, provide online resources, and give you a kit to get started. Based on the same model that is being successfully used to fight indefinite detention across America, we will, village by village, city by city, county by county, state by state, end warrantless digital surveillance in the United States."
The fact that this activist organization is founded and spearheaded by a 16-year-old boy with a proven track record of inciting change is heartening, to say the least.
If there is anything that inspires hope for the future, it is America's youth not only awakening to the police state, but taking proactive measures to stop it.
If you are ready to join in with PDP on the fight against warrantless surveillance, you can sign up for their mailing list here.
You can visit PDP's website at projectdigitalprivacy.org or contact them at [email protected] We wish them all the best.