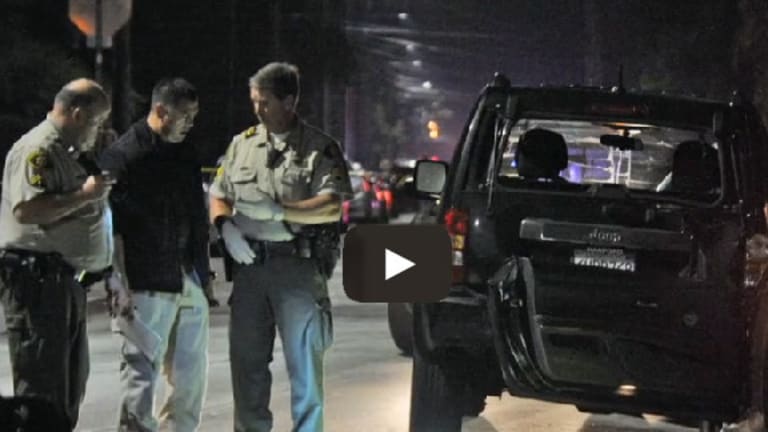 Police Were Warned About Mass Murderer's Intent to Kill. Took No Action.
May 24, 2014
The son of a Hollywood assistant director went on a shooting rampage last night near the UC Santa Barbara campus slaying 7 people and engaging in a shootout with police which left him dead, according to reports.
The shooter, being identified as 22-year-old Elliot Rodger, the son of Hunger Games second unit director Peter Rodger, reportedly drove a black BMW around the Isla Vista community near the campus where college parties frequently take place to choose his victims.
Breaking information reveals that police had prior information of Rodger's intentions.
According to USA Today,
ISLA VISTA, Calif. — A Hollywood director and his family say they warned police about disturbing videos weeks before a shooting rampage that they believe their son committed near a Santa Barbara university. Seven people died, including the attacker.

Alan Shifman, attorney for Peter Rodger, assistant director of The Hunger Games series, said the family was told their son is dead after killing six people late Friday night. The family had not yet seen his body.

Shifman said family members called authorities several weeks ago after being alarmed by YouTube videos "regarding suicide and the killing of people."
We are not going to speculate on a purpose for police inaction in this incident. However the fact that they may have been able to stop this atrocity, and they did not, is the issue at hand.
We are told that police are here for our protection. We see them harass innocent people daily. We see them raid parties, beat up grandmothers, pepper spray children, and worse, all in the name of our protection.
If they were given this information prior to a man killing 7 people, what does that say about their claims to provide this so-called 'protection"?