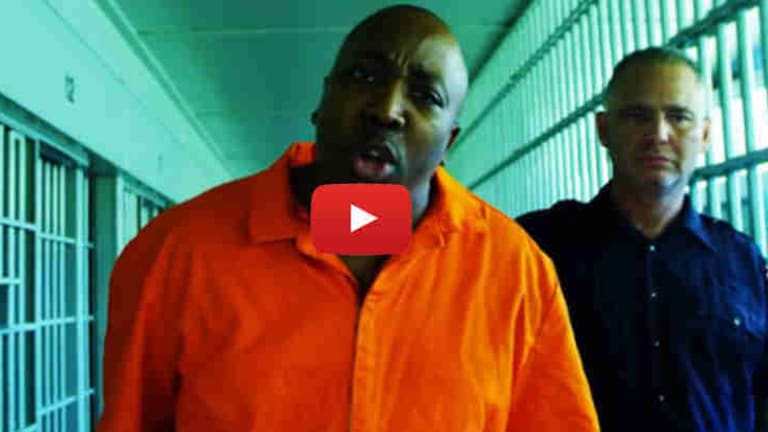 Former Inmates Somehow Get Back into Prison to Film Rap Video
Nassau County, New York - The Corrections Officer's Union in Nassau County is outraged that two former inmates were able to return to the Nassau County jail to film a music video that mocked the prison system.
The prison staff said that they have no clue how it was able to happen and the county's film commission that operates at the prison said that they have no control over artistic content.
The video, which was released earlier this year, is called "I Be About It" and features a number of artists including Dj Self, Maino, Vado, Uncle Murda and Big Bz.
How they actually arranged to shoot the video is unknown, but it is likely that they had made enough connections during their time behind bars to gain access to the prison for creative purposes.
John Jaronczyk, president of the Correction Officers Benevolent Association, is horrified that it was this easy for former inmates to return and film a music video.
"One guy's name is Maino. He did 10 years for kidnapping, one guy's name is Uncle Murda … . And he was arrested for attempted murder of a police officer. No one did background checks, no one did any kind of security checks. And this video is disgusting," Jaronczyk said in an interview on WCBS 880 Long Island last week.
"As disgusting as this video is, they do have the right to film it, but Nassau County doesn't have to give them the keys to the jail to film it," Jaronczyk added.
Corrections unions and police-friendly websites have labeled this as an anti-cop song, and while it doesn't seem overtly political at face value, there are a number of interesting scenes that make a total mockery of the US justice system.
Check the video out below and see for yourself:
John Vibes is an author, researcher and investigative journalist who takes a special interest in the counter culture and the drug war. In addition to his writing and activist work he is also the owner of a successful music promotion company. In 2013, he became one of the organizers of the Free Your Mind Conference, which features top caliber speakers and whistle-blowers from all over the world. You can contact him and stay connected to his work at his Facebook page. You can find his 65 chapter Book entitled "Alchemy of the Timeless Renaissance" at bookpatch.com.