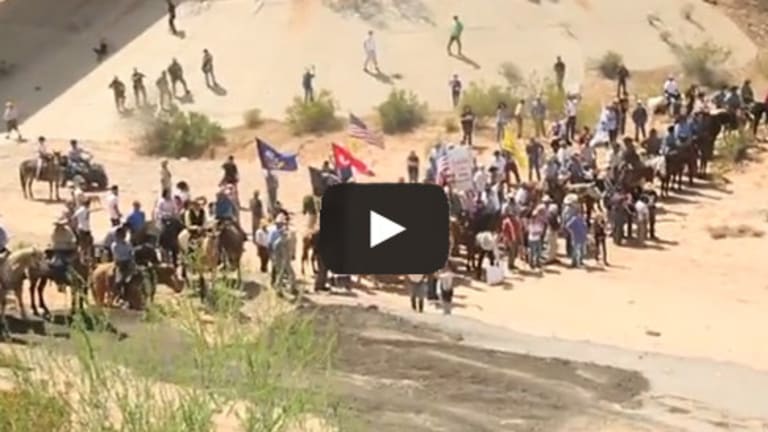 The REAL Bundy Ranch Story: The People Forced the Feds to Surrender
April 14, 2014
Here is the video you WILL NOT SEE on the mainstream media.
The BLM did NOT simply "leave" and return the Bundy cattle. They were going to KEEP the cattle --- until a group of brave patriots and cowboys from 7 Western states stood up to sniper guns and FORCED the release themselves.
David Knight described as being like "something out of a movie," supporters of Nevada cattle rancher Cliven Bundy advanced on a position held by BLM agents despite threats that they would be shot at, eventually forcing BLM feds to release 100 cattle that had been stolen from Bundy as part of a land grab dispute that threatened to escalate into a Waco-style confrontation.