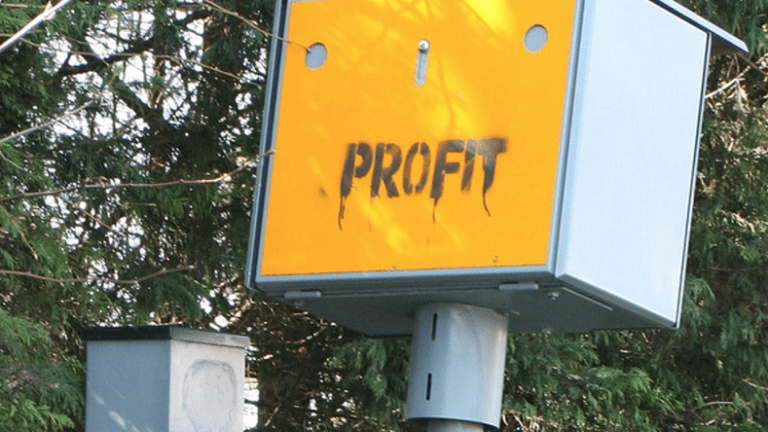 A Single Revenue Generating Speed Camera Made $77,550 in One Day
According to the Department of Transportation's own statistics, one speed camera in Brooklyn, New York made $77,550 on one of their "best" days.
On July 7th of this year, a camera located near Ocean Parkway at the end of a 400-foot exit ramp in Brooklyn sent out 1,551 $50 tickets, generating $77,550 in state revenue.
Many local residents have complained that this camera is in a tricky location, and does not give drivers enough time to slow down coming off the exit ramp.
However, this would not be unique, if one actually looks at where most speed cameras are placed, they are usually located in high traffic areas where it is extremely easy to go over the speed limit if you are not careful.
Representatives with the Department of Transportation disagree.
"The ramp is approximately 400 feet long, a good amount of distance for drivers to adjust their speeds... Also, the 30 mph limit is posted at this location. So someone slowing from 50 to 40 mph, or from 45 to 35 would not receive a violation," a DOT spokesperson said in a statement.
According to The Department of Transportation, the city of New York alone has 20 speed cameras already in place, and since the beginning of this year, those cameras have have issued over 183,000 tickets and generated over $9.2 million in revenue.
Within the next year, the agency plans to install at least another hundred cameras in various areas throughout the city.
The politicians are insisting that this has nothing to do with money, but is purely intended to save lives, especially those of children.
"Our kids are going to be safer walking to school and coming home because of this new enforcement, we are sending a powerful message that we take safety near our schools, seriously, and we will enforce the law to keep children safe," Mayor Bill de Blasio said earlier this month.
John Vibes is an author, researcher and investigative journalist who takes a special interest in the counter culture and the drug war. In addition to his writing and activist work he is also the owner of a successful music promotion company. In 2013, he became one of the organizers of the Free Your Mind Conference, which features top caliber speakers and whistle-blowers from all over the world. You can contact him and stay connected to his work at his Facebook page. You can find his 65 chapter Book entitled "Alchemy of the Timeless Renaissance" at bookpatch.com.