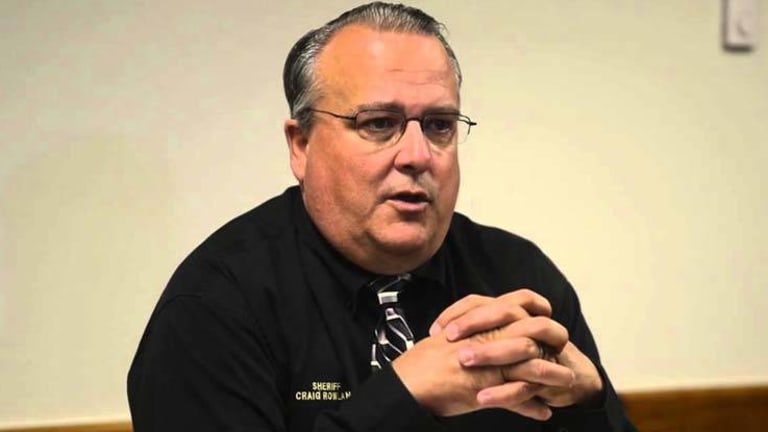 Sheriff Says Investigating Rape Is "Unnecessary" Because "Most Accusations Are False"
Idaho sheriff, more interested in fighting the drug war, assumes all rape accusations are false.
It is no secret that police departments have diverted energy and resources away from real crime like rape, theft, and murder so they can enforce drug laws, traffic laws and a wide range of other nonviolent crimes.
We have published several reports documenting how rape, in particular, is a heinous crime that is rarely ever thoroughly investigated. Across the country, millions of rape kits go untested and sit in police departments for years, allowing predators to remain on the streets and their victims to live in fear without any closure.
When asked about the lack of investigation into these cases, police departments have often cited budget and staff concerns but have denied that the lack of care was intentional.
However, in one recent case, an Idaho sheriff criticized a newly-passed law that seeks to ensure police actually test the rape kits that come through their departments. Shockingly, the sheriff said that investigating these crimes and testing these kits was "unnecessary" because most rape allegations are false, according to Sheriff Craig Rowland.
"The majority of our rapes — not to say that we don't have rapes, we do — but the majority of our rapes that are called in are actually consensual sex," he said.
Ilse Knecht, policy and advocacy director for the Joyful Heart Foundation, pointed out it is the police department's job to determine which claims are true and false, and testing rape kits is a necessary part of that process.
"It's hard to know if a claim is false if the kits don't get tested. Each one of these kits represents a survivor. ... We need to take their claim seriously, treat them with respect and use the evidence," she said.
According to the Department of Justice, there are currently over 400,000 untested rape kits collecting dust in police evidence rooms nationwide, and many other estimates suggest that this number could be as high as one million.
In February 2014, an SFPD audit confirmed that over 750 rape kits had not been tested in just the San Francisco area.
As a result of this horrific negligence, only approximately 3% of rape cases in America are solved, despite the fact that many rape kits have a high chance of leading to an arrest since most rapists are career criminals who have their DNA on file.
In some cases, the victims even know who their attackers are, but they can not prosecute these criminals because the evidence has not been processed by police.
Meanwhile, police make arrests every 51 seconds for marijuana, as rape kits go untested and rapists walk the streets.
The police have plenty of money to spend on high-tech weapons and gadgets to fight the drug war, but when it comes to actual crimes against people and property, the police look the other way and claim that they don't have the resources. There is no money in solving crimes.
[author title="" image="https://scontent-dfw1-1.xx.fbcdn.net/hphotos-xlp1/v/t1.0-9/10527912_10208082564135735_1614536950516142179_n.jpg?oh=3a1f6b3e98ccb13c208591a8dd2bb9b3&oe=574D87F3"]John Vibes is an author and researcher who organizes a number of large events including the Free Your Mind Conference. He also has a publishing company where he offers a censorship free platform for both fiction and non-fiction writers. You can contact him and stay connected to his work at his Facebook page. You can purchase his books, or get your own book published at his website www.JohnVibes.com.[/author]