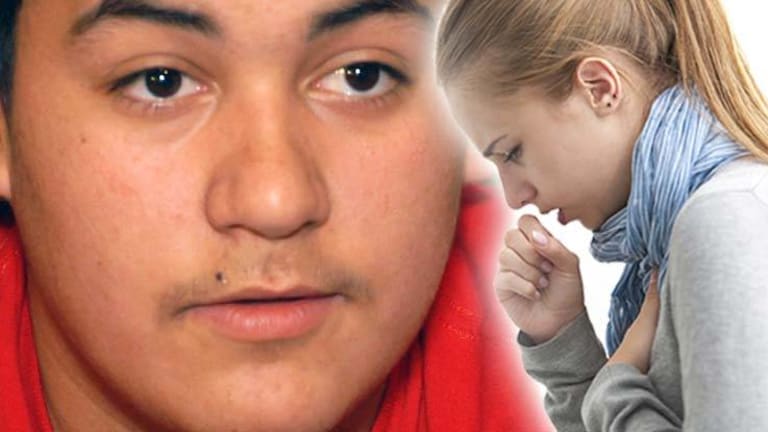 Student Suspended for Carrying Asthmatic Classmate to the Nurse as She Gasped for Air, Saving Her
As the teacher and classmates stood around watching a girl choke to death, this student took action and saved her -- so he was suspended.
Killeen, TX -- Just days after an honor roll student in Dallas, Texas was suspended for potentially saving a classmate's life by sharing her asthma inhaler, another Texas student is in hot water for helping out a fellow student in need.
Anthony Ruelas, 15 was sitting in class Tuesday morning when an eighth-grade classmate began wheezing and choking. For three minutes this poor girl was in clear distress while no one did a thing.
Unable to continue watching the girl suffer, Ruelas picked her up and rushed her to the nurse's office. In doing so, Ruelas broke the school rules.
"He may not follow instructions all the time, but he does have a great heart," Ruelas' mother, Mandy Cortes told 11 Alive News.
When Cortes got to school to pick up her son they hadn't explained what he had done, so she was furious with him. "I wasn't trying to hear it," she said. "No, they already told me what happened, you walked out of class, and he was like 'ok forget it', but I can tell, ya know, you know your kids, I could tell he was upset."
Ruelas told 11 Alive News, that he was tired of watching the teacher simply stand there and watch this girl suffer while waiting on an email from the nurse. Afraid the girl was going to die, Ruelas disobeyed the teacher's request for all the students to remain calm and seated.
Imagine, for a moment, what that looked like to someone who cares about the health of another human being. The teacher is standing at the front of the classroom, demanding no one move and remain calm, all the while a 14-year-old girls is gasping for air and possibly dying.
Ruelas couldn't take it anymore, so he grabbed the young girl and carried her to the nurse.
As the Free Thought Project previously reported, 29-year-old Casey Kressin was suffering a severe asthma attack when the vehicle that was rushing him to the hospital was pulled over by a Chippewa Falls police officer. Instead of escorting the suffering man to the hospital, the officer detained them and called an ambulance. The six minutes it took for the ambulance to arrive proved fatal for Kressin.
Every second an asthmatic is under respiratory distress is another second closer to asphyxiation, and then death.
11 Alive News obtained a copy of the referral form from Ruelas' teacher which read:
"During 5th period another student complained that she couldn't breathe and was having an asthma attack. As I waited for a response from the nurse the student fell out of her chair to the floor. Anthony proceeded to go over and pick her up, saying 'f—k that we ain't got time to wait for no email from the nurse.' He walks out of class and carries the other student to the nurse."
Surely the school could understand this young man's concern for the preservation of a fellow student's wellbeing and applaud his actions, in spite of his poor choice of vocabulary, right? Wrong.
Instead of applause, Ruelas was met with a two-day suspension.
"Especially with it being an alternative school I feel like the kids hear enough of 'they're bad' or their behavior, or you know, and for them to not be rewarded for really something that is brave, ya know, he is a hero to me," said Cortes.
"I broke rules but, she needed help, like she needed help," said Ruelas.
"I don't, ya know think, he should have used that language, but as far as getting suspended for walking out of class, he could have saved her life," said Cortes.
According to 11 Alive, the school added insult to injury when they called Cortes Wednesday morning wanting to know why her son wasn't at school. She had to remind them that he was suspended for potentially saving a young girl's life.
https://ftpcontent.worldnow.com/kcen/News/STUDENTWRITTENUP.mp4
Matt Agorist is an honorably discharged veteran of the USMC and former intelligence operator directly tasked by the NSA. This prior experience gives him unique insight into the world of government corruption and the American police state. Agorist has been an independent journalist for over a decade and has been featured on mainstream networks around the world.