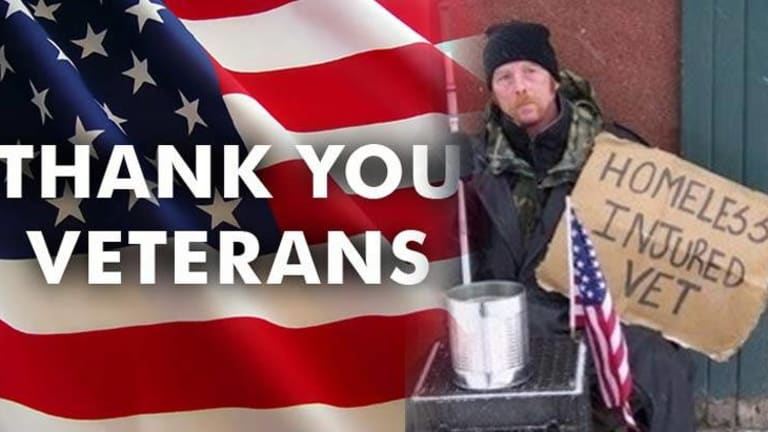 Support the Troops? 300,000 Veterans have Died Waiting for their Medical Benefits to be Approved
An investigation by the inspector general of the Dept of Veterans Affairs shows a massive backlog of 900,000 applications, of which 300,000 have died waiting for care.
Washington D.C. (RT) -- The Department of Veterans Affairs still has a massive backlog of nearly 900,000 healthcare applications ‒ including more than 300,000 from veterans who died waiting for their benefits to be approved, a report by the agency's inspector general found.
The VA's internal watchdog, the Office of the Inspector General, released a report Wednesday that looked into a whistleblower's claims of extensive, persistent problems in the Veterans Health Administration's (VHA) Health Eligibility Center enrollment records.
The OIG found that the VHA's enrollment system had about 867,000 pending records as of September 30, 2014. On top of that, at least 307,000 applications ‒ or about 35 percent of all pending records ‒ were associated with individuals reported as deceased by the Social Security Administration.
However, "serious enrollment data limitations" prevented the inspector general from reliably determining how many of those records were associated with actual application records, Deputy Inspector General Linda Halliday said in a statement.
Those limitations included an estimated 477,000 pending records that did not have application dates associated with them.
"We also substantiated that employees incorrectly marked unprocessed applications as completed and possibly deleted 10,000 or more transactions over the past five years," Halliday wrote. "Information security deficiencies, such as the lack of audit trails and system backups, limited our ability to review some issues fully and rule out data manipulation."
The OIG also blamed some of the backlog ‒ 11,000 unprocessed health care applications and about 28,000 other transactions in January 2013 ‒ on mismanagement by the Health Eligibility Center, saying it "developed because the HEC did not adequately manage its workload and lacked controls to ensure entry of its workload into the enrollment system."
The numbers in the report were different than those alleged by VA whistleblowers, who claimed that 238,000 veterans died while awaiting approval of their health care applications. Another claim was that 34,000 veterans lost their benefit eligibility because officials intentionally sat on applications, some until they expired.
The VA previously said that it has no way to purge the names of deceased veterans from its application database. The agency has publicly acknowledged that its enrollment process is confusing and that the enrollment system, data integrity and quality "are in need of significant improvement," VA spokeswoman Walinda West said on Wednesday.
As of June 30, the VA had contacted 302,045 veterans by mail, asking them to submit required documents to establish eligibility, West noted. To date, the VA has received 36,749 responses and enrolled 34,517 veterans.