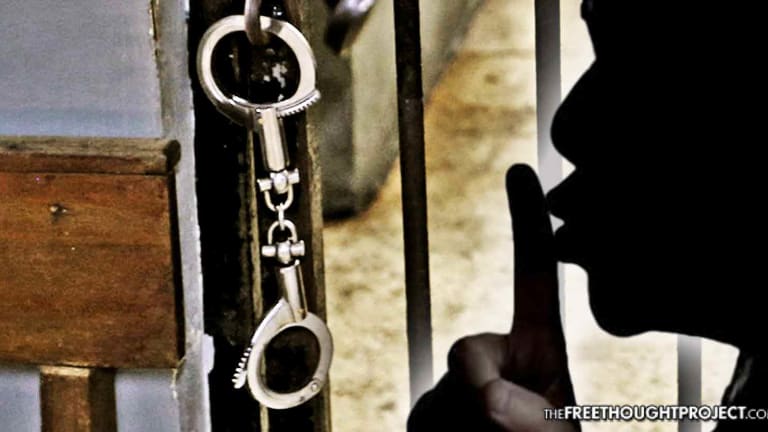 State Moved Teen to Adult Prison From Juvi Where He Was Raped and Infected With HIV-Lawsuit
The family of a teenage boy who was moved from a juvenile detention center to an adult prison is suing after claiming their son was raped and given HIV.
Baton Rouge, LA — (RT) A Louisiana sheriff and two jail staff have been hit with a federal lawsuit after a teen inmate was moved away from the juvenile unit and subsequently raped by an adult cellmate who infected him with HIV.
The lawsuit, filed Monday, accuses East Baton Rouge Parish Sheriff Sid Gautreaux, prison warden Dennis Grimes, and a corrections officer by the name of Deputy Daniels of violating the teen's constitutional rights.
The suit states that the teen met the criteria of being a "high risk sexual victim" under the federal Prison Rape Elimination Act and should have remained segregated from the jail's general population. He was 5'10" and 125 pounds at the time of the incident and "mildly physical handicapped due to Fetal Alcohol Syndrome suffered as a child."
Instead, the suit says the 17-year-old was transferred away from the jail's juvenile wing and into the cell of a man who is awaiting trial on charges that he raped a woman in 2015. He is also charged with battery and burglary, local CBS affiliate WAFB reported.
On February 16, 2017, the teen was reportedly awakened by the rape and was threatened to not speak about the incident. He managed to alert jail staff by giving a deputy a note. As a result, he was separated from the cellmate and taken to the facility's infirmary.
The young inmate suffered a fractured bone during the incident and was treated at a local hospital. He was given anti-HIV medication, and the hospital told him to follow up in six months to test if he was infected. According to the suit, the sheriff's office did not follow up on the teen's six-month check-up. He was ultimately diagnosed as being HIV-positive in December.
The suit states that the prison warden and corrections officer should have never placed a "high risk sexual victim" in a cell with an inmate who had been considered a high-risk sexual predator by the warden's staff. It also says the warden should have known about the inmate's HIV status and isolated him from the rest of the prison's population.
The suit is seeking compensatory damages against each of the three defendants, along with attorney's fees and punitive damages against the victim's cellmate and the corrections officer.