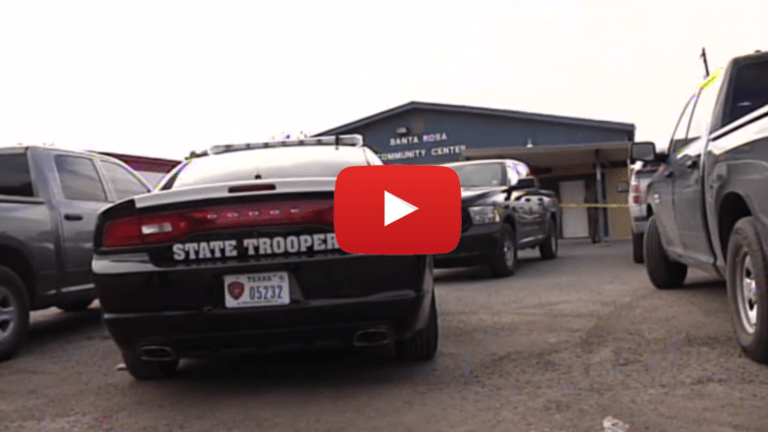 Cops Raid Cops: Texas Rangers Execute Search Warrant on Local Police Department
Santa Rosa, Texas – In a stunning move the Cameron County District Attorney's Office, in concert with the Texas Rangers, raided the Santa Rosa Police Department.
The police department was closed temporarily as the search warrant was executed at about 1:30 p.m. Wednesday.
According to Action 4 News, the Cameron County D.A. Luis Saenz was unforthcoming about the investigation due to its ongoing nature.
Investigators however did confirm that an "evidentiary search warrant," was executed.
While not saying much, Saenz did state that the investigation was in regards to "issues that came to light" after last months termination of Santa Rosa Police Chief Xavier Martinez.
Saenz went on to say that the investigation involved allegations of missing files and evidence. Texas Rangers left with file cabinets and boxes.
Jared Hockema, acting Santa Rosa City Manager, released a statement in regards to today's raid by the Texas Rangers:
"Earlier today, the City of Santa Rosa was served with a search warrant for records pertaining to the police department. The city is cooperating with this investigation.

As this is an active investigation, the city cannot have comment on the subject of the investigation at this time.

Although today's events are unfortunate, they are also part of the process of city's recovery from its recent hardship. The city looks forward to serving the citizens in the future in the manner they expect."
Santa Rosa has experienced extreme financial woes recently, which precipitated the firing of former police chief Martinez.
A Santa Rosa citizen said that she wasn't surprised in the least by the investigation stating many in the town feel that city funds have been embezzled by public servants.
Jay Syrmopoulos is an investigative journalist, freethinker, researcher, and ardent opponent of authoritarianism. He is currently a graduate student at University of Denver pursuing a masters in Global Affairs. Jay's work has previously been published on BenSwann.com and WeAreChange.org. You can follow him on Twitter @sirmetropolis, on Facebook at Sir Metropolis and now on tsu.