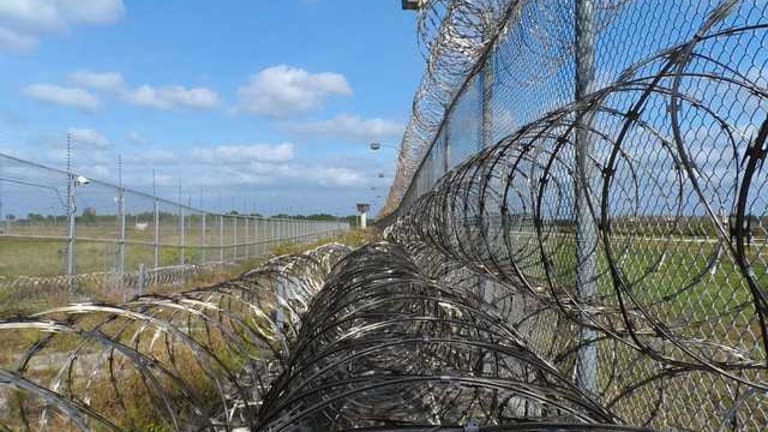 A Record Number Of People Died In UK Prisons This Year
Figures recently released by the UK Ministry of Justice show that 235 inmates died in the country this past year, a 19% increase from 2013. Among those deaths, 87 of them were suicides, which was a 38% increase from the year before.
The number of assaults on prison staff have increased by 54%, while occurrences of violence between inmates has also risen.
Frances Crook, the chief executive of the Howard League for Penal Reform said that conditions inside prisons are becoming worse every year, and have gotten especially bad this year due to overcrowding.
"The lethal cocktail of drastic staff cuts, introduction of spartan regimes as part of the incentives scheme, gross overcrowding and rising prison numbers are the cause of violence and self-injury. I have never seen a public service deteriorate so rapidly and so profoundly as has happened in prisons in the last year," he said.
Bureaucrats and politicians claim that these issues are a result of budget cuts, implying that if they just had more money they would be able to fix the problem. However, this is obviously a systematic problem with how prisons generally operate.
The current prisoner population in British jails are at an estimated 85,000, possibly the largest number of prisoners that the country has ever seen.
Nick Hardwick, the chief inspector of prisons in the UK said that a number of factors contributed to the startling numbers that were released in this week's report.
"In my view, it is impossible to avoid the conclusion that the conjunction of resource, population and policy pressures, particularly in the second half of 2013-14 and particularly in adult male prisons, was a very significant factor. At its worst, overcrowding means two prisoners sharing a 6ft by 10ft cell designed for one, with bunks along one wall, a table and chair for one, some shelves, a small TV, an unscreened toilet at the foot of the bunks, little ventilation and a sheet as a makeshift curtain. A few prisoners might spend 23 hours a day in such a cell," Hardwick said.
However, Prisons Minister Andrew Selous says that the figures are wrong, and claims that conditions in prisons have actually improved since he took control of them a few years ago.
"We have managed major organizational change in the last year to create significant savings for the taxpayer and have always ensured that we have enough staff to deliver decent and safe prison regimes. Every self-inflicted death is a tragedy, and we make strenuous efforts to learn from each death," Selous said.
The report has largely overlooked the drug war and the persecution of victimless offenses, which is without a doubt the primary reason behind the overcrowding issue.
John Vibes is an author, researcher and investigative journalist who takes a special interest in the counter culture and the drug war. In addition to his writing and activist work he is also the owner of a successful music promotion company. In 2013, he became one of the organizers of the Free Your Mind Conference, which features top caliber speakers and whistle-blowers from all over the world. You can contact him and stay connected to his work at his Facebook page. You can find his 65 chapter Book entitled "Alchemy of the Timeless Renaissance" at bookpatch.com.