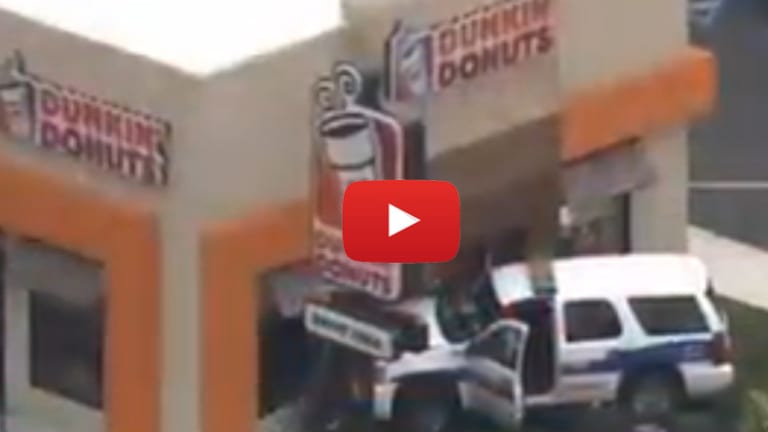 You Can't Make this Up! Police SUV Slams into Dunkin' Donuts
Berlin NJ -- Early Friday morning a Winslow Township police unit smashed into a Dunkin' Donuts shop on 235 S. White Horse Pike in Berlin.
Police claim that the unit collided with another vehicle sending it slamming into the donut shop.
According to CBS Philly, the officer suffered minor injuries. The driver of the other vehicle and patrons of the store were not injured.
The crash caused structural damage to the Dunkin' Donuts store and is under investigation.
:) :) Several donuts however, were kidnapped and killed when responding officers arrived on the scene. :) :)