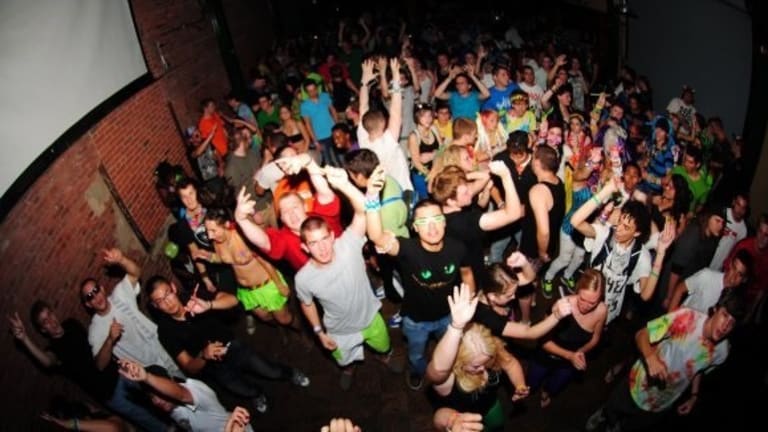 Utah Police Shut Down Dance Party Because People Were Dancing Without a "Dance Permit"
"[We were] told by officers we couldn't have a dance, under threat of being taken to jail with a felony of inciting a riot."
A dance party in St. George, Utah was shut down over the weekend because the city will not allow people to dance without permits. However, "Heart of Dixie", the company who organized the event was actually under the impression that they had all of the permits that they needed.
The group has held their annual Halloween event "The Monster Mash" for the past three years in other areas of Utah. This year, they moved their event to St. George, but unfortunately the permit process is far more rigorous there than in other places where they had done business in the past.
Many event promoters are familiar with being required to get permits for alcohol and amplified music, and although many disagree with the process, they still do what they must to stay out of trouble.
Some towns, like St. George, do not like having events in their town, so they make the permitting process so difficult and complicated that it is nearly impossible to legally establish a live music event.
It is fairly common in these areas for the city to throw permit requirements on event organizers days before their show, which sabotages their event after months of planning is done and large sums of money have been invested.
That seems to be the case in St. George, where town bureaucrats claim that event organizers had applied for their "dancing permit" just days before the event.
While dancing permits do exist they are not typically separate forms than those required to hold a large gathering with amplified sound. These "permissions" are typically wrapped into the same paperwork, but in St. George this was an entirely separate permit. In other words, the event was permitted for live music, but not for dancing.
Jared Keddington, one of the main organizers for the event, told local Fox 13 that he thought he had all of the permits that he needed.
"We were given a permit, and then told by officers we couldn't have a dance, under threat of being taken to jail with a felony of inciting a riot. Things had been crossed out, and in hand was written, no dance activity permitted. On another page it was typed that the event must not be allowed to become a dance party due to random acts of dancing by patrons," Keddington said.
"It's not OK to tell people they can't dance. It's not OK to tell people they have to get a permit to dance," he added.
City spokesman Marc Mortensen said that Keddington did not file for the permit soon enough, but Mortensen neglected to mention how town officials made the entire process nearly impossible for the event organizers every step of the way.
"Via the power of social media, who knows how many could have showed up and would that have overburdened that particular neighborhood and could it have potentially created problems, that's what we try and avoid," Mortensen said.
Only in the "Land of the Free" do we need a permit to dance.......
John Vibes is an author, researcher and investigative journalist who takes a special interest in the counter culture and the drug war. In addition to his writing and activist work he is also the owner of a successful music promotion company. In 2013, he became one of the organizers of the Free Your Mind Conference, which features top caliber speakers and whistle-blowers from all over the world. You can contact him and stay connected to his work at his Facebook page. You can find his 65 chapter Book entitled "Alchemy of the Timeless Renaissance" at bookpatch.com.