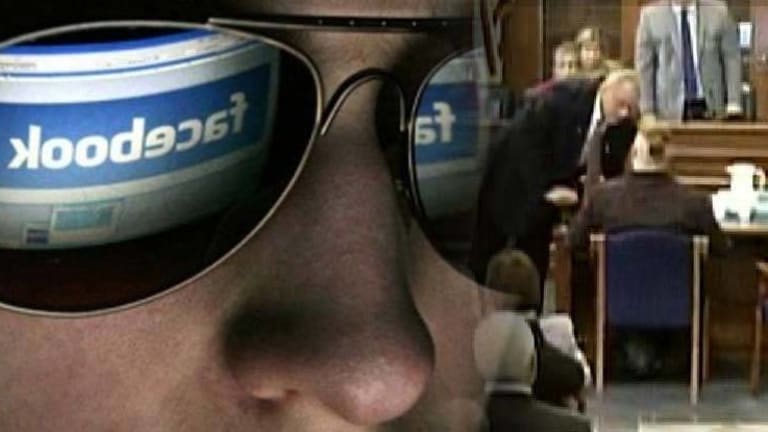 Exclusive: Combat Vet Now Being Monitored by Police for Speaking the Truth in a Senate Meeting
After an articulate and peaceful senate floor rant, a marine combat vet was notified by the Senate police that they are watching him.
Lansing, MI — Kicked out of a Senate Committee meeting last week while defending medical marijuana patients, U.S. veteran Dakota Serna received a phone call on Tuesday informing him that the Senate police are routinely checking his Facebook page. The state senator who had Serna's mic cut off and ordered him out of the building now refuses to meet with Serna in his office and will only conduct any future meetings with him at the security desk.
One day after the Free Thought Project published an exclusive interview with Serna, the former Marine received a phone call on Tuesday morning from the man who had escorted him out of the chambers. According to Serna, the man called to inform him that State Senator Rick Jones has ordered the Senate police to observe his Facebook profile and will no longer meet with Serna in private because he makes the legislator "nervous."
While defending people with disabilities, Serna testified before the Senate Committee as a combat veteran suffering from PTSD who ceased taking prescription pills because of the adverse effects to his body and mind. After discovering medical marijuana, Serna no longer awakens every other hour screaming and covered in sweat. Before his microphone was suddenly cut off, Serna had been attempting to explain how HB 4209 places a greater tax burden on medical marijuana patients who barely survive on fixed incomes.
Although Serna did not directly ask anyone to contact the state senator, apparently Jones ordered the Senate police to start watching Serna's Facebook page and refused to meet with him in his office after an irate veteran from California called Jones' office to give the politician a piece of his mind. Shortly after receiving the phone call, Serna wrote on Facebook: "I may be upset, but I wish no harm on anyone. A peaceful mindset. That's one of the true beauties of cannabis. Crazy what standing up for our basic rights does to those who make the rules."
Serna also wrote, "I have mad respect for the security that escorted me out of the chambers. They could have hauled me off kicking and screaming, but chose to respectfully ask me to leave."
After receiving the phone call, Serna spoke again with the Free Thought Project to divulge what the officer told him.
AE: They actually called you to say Jones has the Senate police monitoring your Facebook page?
DS: Dude said he was looking at my Facebook and was calling to let me know if I wanted to meet Jones. He doesn't feel comfortable meeting me in his office. So I would have to meet him at the security desk.
AE: Did he explain why Jones requires extra security around you now?
DS: I guess the call from California was pretty bad. I assured the officer that they didn't have to worry about me at all.
AE: Do you want to clarify to readers that you appreciate the calls to Jones' office but also remind them not to lose their temper?
DS: Yes, please. I would ask them to please keep it polite and respectful. Be better than them. My battles are fought with peace and love, brother. Me keeping my cool while Jones fired at me was much more powerful than any temper tantrum I could throw.
With the Senate police keeping an eye on his Facebook profile, Serna recently posted a quote from civil rights leader and COINTELPRO target, Dr. Martin Luther King Jr.:
"Nonviolence means avoiding not only external physical violence but also internal violence of spirit. You not only refuse to shoot a man, but you refuse to hate him."