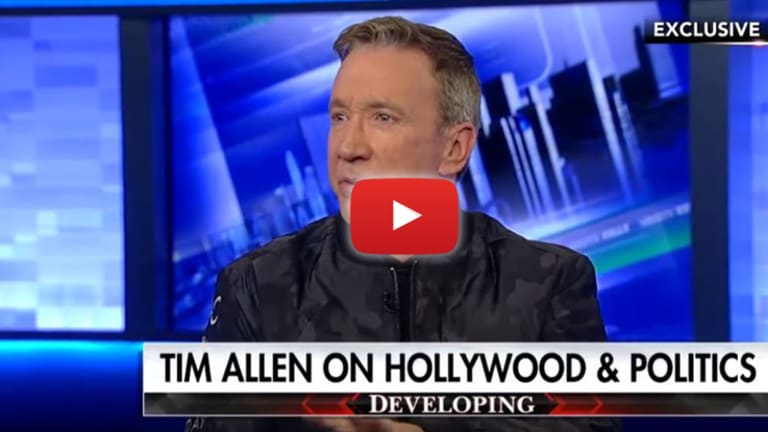 Watch: Comedian Tim Allen Admits He's an Anarchist On National Television
During an Interview on Fox news about the 2016 election, comedian Tim Allen admitted he is an Anarchist.
Actor and comedian Tim Allen appeared on Fox News to talk about the problems with politics and Hollywood in the media.
He explained how he sees the intentional divisiveness created by the anti-Trump crowd. He thinks those in the Hollywood elite seem to accuse others of being bigoted as they hypocritically act bigoted towards Donald Trump's supporters.
"What I find odd in Hollywood is that they didn't like Trump because he's a bully," and he went on to explain that those who did support Trump were bullied for their position.
Host Megyn Kelly suggests that these same people will take Allen's comments against the anti-Trump crowd and view him as a Trump supporter.
Allen Responds, "I'm really an anarchist. That's how I look at it. As a comedian, I don't want anybody telling me what to do. Period."
Delivered by The Daily Sheeple
We encourage you to share and republish our reports, analyses, breaking news and videos (Click for details).
Contributed by Ryan Banister of The Daily Sheeple.