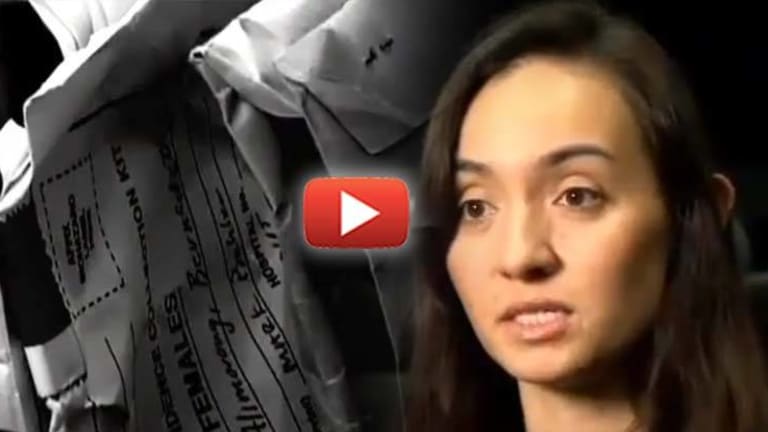 Woman Forced to Sue Police for Refusing to Investigate Her Rape or Test Her Rape Kit -- for Years
"According to the Department of Justice, there are currently over 400,000 untested rape kits collecting dust in police evidence rooms nationwide."
San Francisco, CA - The twisted priorities of police departments in the United States should be obvious to anyone who has ever been a victim of a serious crime, or anyone who has been arrested for a nonviolent offense. Officers spend their days pulling over motorists in hopes of finding someone traveling with drugs or other prohibited items, or attempt to steal their money -- meanwhile, rapes and murders continue to go unsolved. To make matters worse, it is being discovered that some of the worst crimes are never even being investigated.
Heather Marlowe of San Francisco has had the unfortunate experience of relying on her local police department to investigate a horrific crime of which she was the victim. Sadly, her case was not taken seriously and was never thoroughly investigated, and now she is suing the city and the police department.
In 2010, Marlowe was drugged and raped. Immediately following the traumatic experience, she did everything that police suggest a person in her situation do. Marlowe immediately reported the crime to police and went to the hospital for a rape kit examination. She stayed attentive to her case and found that the police were not only failing to investigate it, they had never even tested the rape kit.
Marlowe was able to track down a suspect, but instead of testing his DNA and testing the DNA on the rape kit, the police ordered her to put herself into contact with him again and attempt to lure a confession out of him. She was told by police that if she did not meet with her alleged rapist that they would not look into prosecuting him.
According to the lawsuit, "[Officer Joe] Cordes instructed Marlowe to make contact with suspect and flirt with him in order to elicit a confession that suspect had indeed raped Marlowe. Cordes also instructed Marlowe to set up a date with the suspect to prove that Marlowe could identify the suspect in a crowd. Cordes told Marlowe that if she refused to engage in these actions, SFPD would cease its investigation of her rape."
At a press conference earlier this month, Marlowe expressed her concern for other people who are in similar situations.
"I've reached a point where I'm not clear about anything anymore in regards to what they've told me about my case. I have learned that this is an issue that is going on across the city, across the Bay Area, across the state of California, across the country, to the number upwards of 400,000 untested rape kits, ignored rape kits." Marlowe said.
Hundreds of thousands of rape kits, dating back decades, have gone untested by police departments across the country, but oddly they seem to have the time and resources to test all of the drugs that they confiscate.
This revelation sheds some light on the way that cases are prioritized in American police departments.
According to the Department of Justice, there are currently over 400,000 untested rape kits collecting dust in police evidence rooms nationwide, and many other estimates suggest that this number could be as high as one million.
In February 2014, an SFPD audit confirmed that over 750 rape kits had not been tested in the San Francisco area, according to SF News.
As a result of this horrific negligence, roughly 3% of rape cases in America are actually solved, despite the fact that many rape kits have a high chance of leading to an arrest since most rapists are career criminals who have their DNA on file.
In some cases, the victims even know who their attackers are, but they can not prosecute these criminals because the evidence has not been processed by police.
" width="790" height="444" frameborder="0" allowfullscreen="allowfullscreen">
Marlowe v. City and County of San Francisco Et Al.
John Vibes is an author and researcher who organizes a number of large events including the Free Your Mind Conference. He also has a publishing company where he offers a censorship free platform for both fiction and non-fiction writers. You can contact him and stay connected to his work at his Facebook page. You can purchase his books, or get your own book published at his website www.JohnVibes.com.