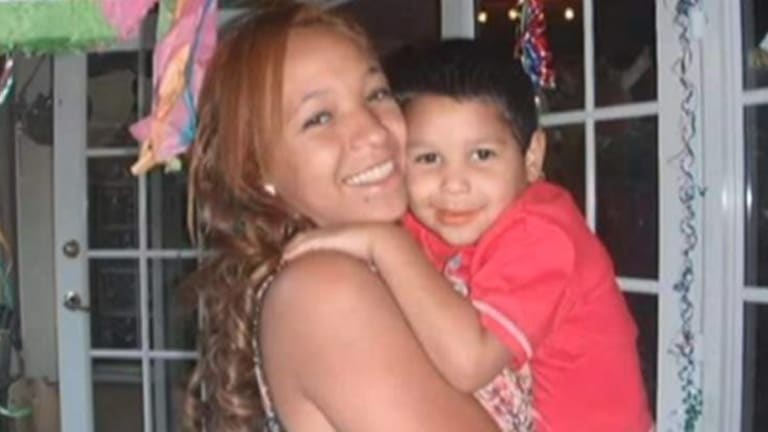 Mother Dies In Jail After Officers Ignore Her Cries for Help, No One told the Family She Died
A 23-year old mother was left to die in her cell despite her cries for help. Her family had to find out from a fellow inmate the morning of the young woman's hearing.

Miami Lakes, FL -- The family of 23-year old Nairobis Alvarez Cruz faced their worst nightmare this Thursday when they arrived at a South Florida courthouse to find out 23-year old Cruz had died while being held in jail.
Although the jail is required to immediately notify the family of the death of anyone in their custody, that did not happen. Upon arriving at the courthouse, Cruz's parents received a call from an inmate informing them that their daughter died Wednesday.
The inmate said Nairobis was allowed to die in her cell by corrections officers after they ignored her screams for help. "The inmate informed the parents the inmate was dead. They called them. They said, listen, your daughter passed away she had been screaming for help. She said she could not breathe. They ignored her and she passed away," said the woman's attorney Sabino Jauregui.
The corrections facility released this statement:
"The Miami-Dade Corrections and Rehabilitation Department (MDCR) would like to extend our condolences to the Cruz Family. MDCR Corrections Officers responded appropriately and timely to a medical emergency to include emergency room transportation. Due to an on-going Miami-Dade Police Department investigation, no further comment can be made at this time."
Cruz allegedly visited the facility's infirmary due to chest pains the morning of her death, but her ailment was ignored. She was sent back to the cell in which she would die hours later.
Nairobis' attorney was notified of the death of his client even later, after the hearing had already begun. He has been scrambling to get the details surrounding the young woman's death. Outraged for his client and her family, he stated, "Nobody knows what the heck's going on. I called corrections myself. They wouldn't give me any information. They wouldn't give me the cause of death, what time when it happened, how it happened, who was there. We know nothing."
The family is devastated and looking for answers in the death of their daughter who was facing charges stemming from a robbery last month. "She was no angel, but she was not given a death penalty in this case. She's a young girl. Everybody makes mistakes when they're young and to have a daughter that you entrust to the Department of Corrections and for her to end up dead. It's very unnerving," said Jauregui.
Rules are in place for the facility to immediately notify the family, the judge, and the lawyer of the death of an inmate. Tragically, much like the young woman's screams for help, these rules were ignored.