With just over a week before TIME names its person of the year, the Ferguson protesters have surged ahead to first place in the magazine's symbolic annual reader's poll.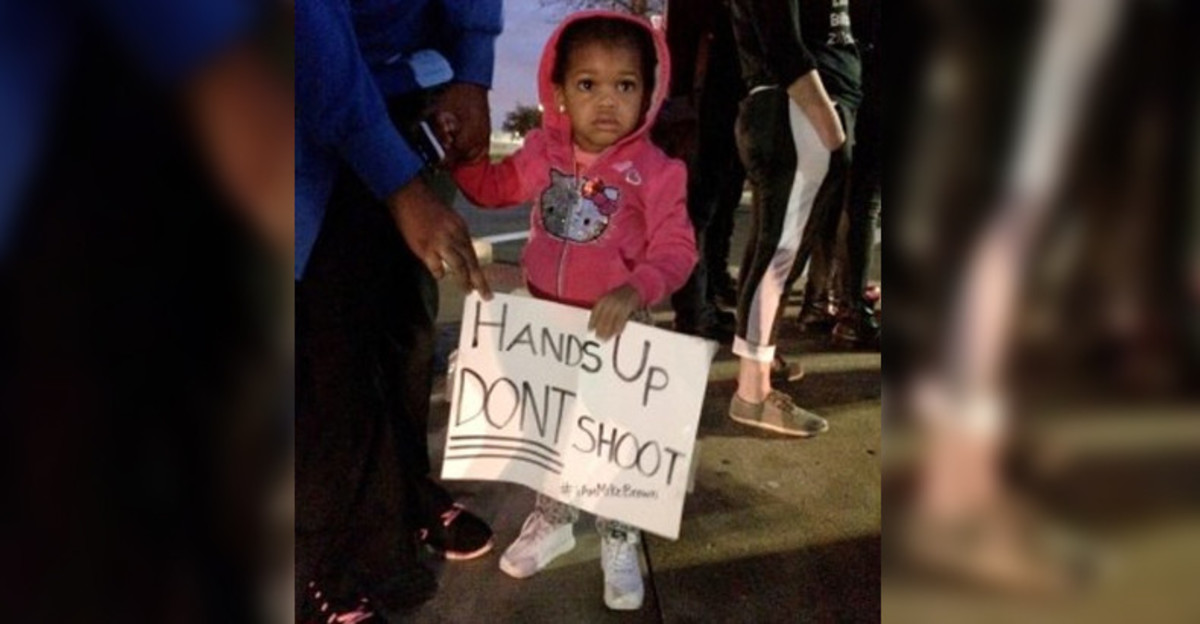 Following a grand jury's decision not to indict Ferguson police officer Darren Wilson over the fatal shooting of an unarmed African American teenager Michael Brown, the protest movement has brought race and police brutality to the forefront of US society.
For those seeking to enjoy what is arguably America's most family-centric holiday, protestersinterrupting the annual Macy's Thanksgiving Day Parade kept events in that low-income Saint Louis suburb on everyone's mind. You might be hard pressed to find a table where the word 'Ferguson' wasn't uttered at least once over carved turkey, and pumpkin pie.
It should come as no surprise then, that the protesters of Ferguson are collectively leading TIME magazine's annual 'Person of the Year' poll with 10.8 percent of the vote as of Sunday.
Rounding out the current top five are: Joshua Wong, a student activist in Hong Kong with 7.4 percent; Malala Yousafzai, a Nobel Prize winner from Pakistan on 5.3 percent; and Russian President Vladimir Putin at 4.6 percent.
The doctors and nurses battling against the deadly Ebola epidemic are in sixth place with 4.4 percent of the vote.
The tallies were aggregated from votes on Twitter, Facebook and TIME.com's voting hub. For those looking to vote on social media, keep an eye out for the #TIMEPOY.
Vote now: Who should be TIME's Person of the Year? #TIMEPOY https://t.co/w7UtkTZt6P pic.twitter.com/mOU9GtSRAl

— TIME.com (@TIME) November 28, 2014
While readers might enjoy throwing in their two cents, it will be TIME's editors, and not the readers, who ultimately pick the Person of the Year.
Last year, Pope Francis was named the 2013 Person of the Year, though Egyptian army chief Abdel Fattah el-Sisi topped the reader's ballot amid accusations of hacking. The previous year, readers decided Kim Jong-un (with a little help from the English language image website 4Chan) was the man of 2012. The editors, by contrast, decided it was US President Barack Obama.
Of course, it is not only readers who pick controversial people for the accolade.
For example, Ayatollah Khomeini was given the nod in 1979 following the Islamic Revolution. Joseph Stalin was picked twice (1939 and 1942), and Adolf Hitler hijacked the cover in 1938.
The magazine has always stressed that it's not an endorsement, but rather an acknowledgement of the world as it is.
"Since 1927, TIME has named a person who for better or worse has most influenced the news and our lives in the past year," the magazine says.
For the reader poll, voting closes at 11:59pm on December 6, and the winner will be announced on December 8. TIME's Person of the Year will be announced two days later, on December 10.
Republished with permission from Russia Today
Sponsored Content:
Or, if you would like to help us by subscribing to our sponsor, Legalshield — and have an attorney in your pocket 24 hours a day for just $24.99 a month — you
can click here for details.