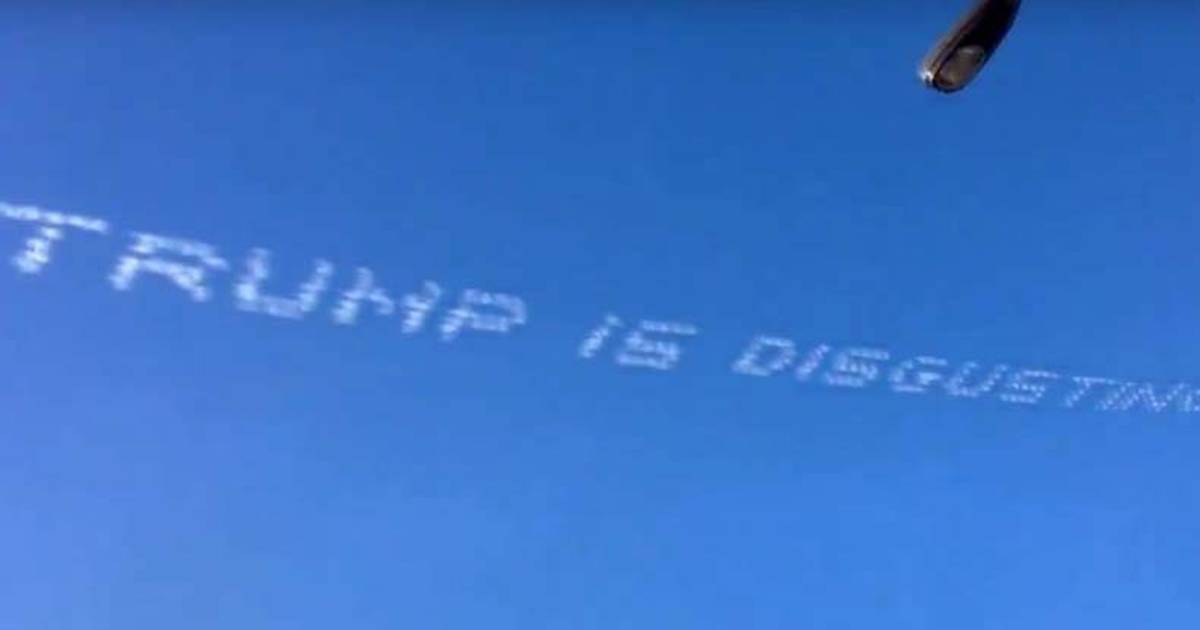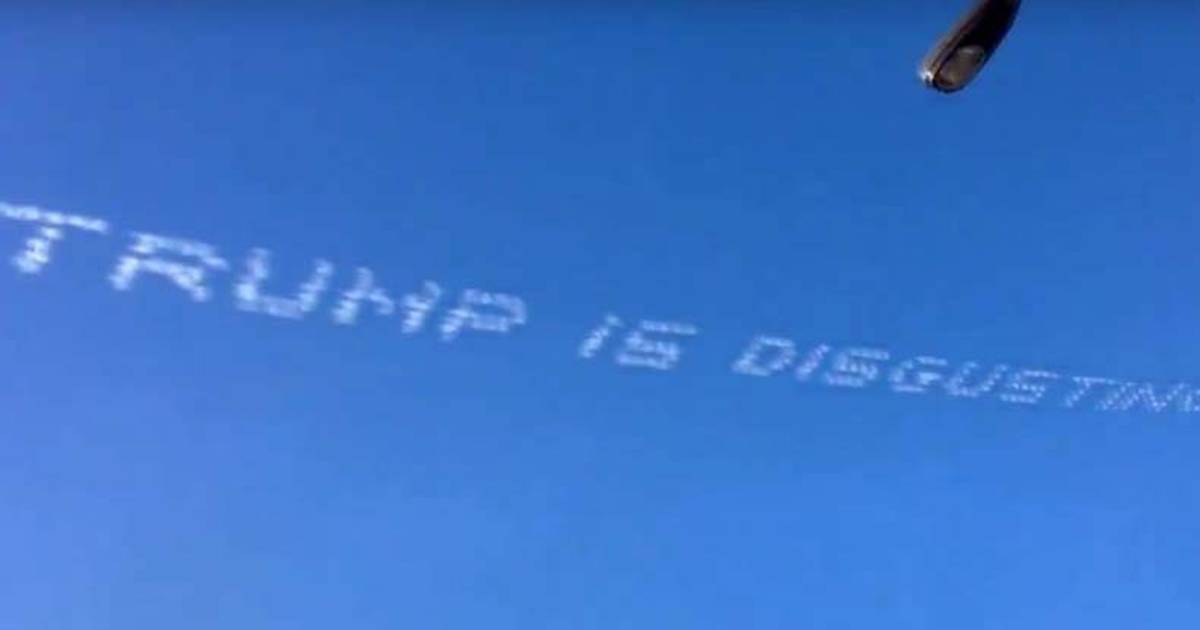 (RT) — Republican presidential hopeful Donald Trump was message-bombed from on high during California's annual New Year's Day Rose Parade, as derogatory slogans such as "Trump is disgusting" appeared in the skies.
Towards the end of the parade, which takes place every year in Pasadena, California, spectators craned their necks to see skywriters drawing out messages condemning the Republican presidential frontrunner.
Messages dotted in the sky said: "America is great. Trump is disgusting" and "Iowans dump Trump."
Trump was warned that the messages would appear in the sky via Twitter ahead of time. No response has been issued yet by his campaign.
the rose parade was great but the end was a true gem pic.twitter.com/o6HeBLE9Sk

— h? (@hannahxisabella) January 1, 2016
Many parade onlookers reacted positively to the messages via social media. One witness wrote: "The rose parade was great but the end was a true gem."
Anti @realDonaldTrump skywriting above the #RoseParade reads: "America is great. Trump is disgusting." pic.twitter.com/0tuz94PN6v

— Ben Welsh (@palewire) January 1, 2016
The sky-high criticism of Trump comes ahead of a February 1 caucus vote in Iowa.
The Rose Parade, which ended a little after 1 p.m. ET, attracts around 700,000 people annually. It always takes place ahead of the New Year's Day Rose Bowl, which this year featured the Iowa Hawkeyes and the Stanford Cardinal.
My favorite float #RoseParade pic.twitter.com/noxFsAAYsC

— Consensual Caressing (@Camofojo) January 1, 2016
Political campaigning continued even after the parade, when a papier-mâché float resembling Democratic presidential candidate Bernie Sanders rolled down Colorado Boulevard.
Trump, a 69-year-old billionaire real estate mogul, entered the US presidential race in June, seeking the Republican nomination. He is currently leading in the polls and is known for his controversial statements, such as calling for a "total and complete shutdown" of all Muslims entering the US.
DASH cryptocurrency and The Free Thought Project have formed a partnership that will continue to spread the ideas of peace and freedom while simultaneously teaching people how to operate outside of the establishment systems of control like using cryptocurrency instead of dollars. Winning this battle is as simple as choosing to abstain from the violent corrupt old system and participating in the new and peaceful system that hands the power back to the people. DASH is this system.
DASH digital cash takes the control the banking elite has over money and gives it back to the people. It is the ultimate weapon in the battle against the money changers and information controllers.
If you'd like to start your own DASH wallet and be a part of this change and battle for peace and freedom, you can start right here. DASH is already accepted by vendors all across the world so you can begin using it immediately.