April 29, 2014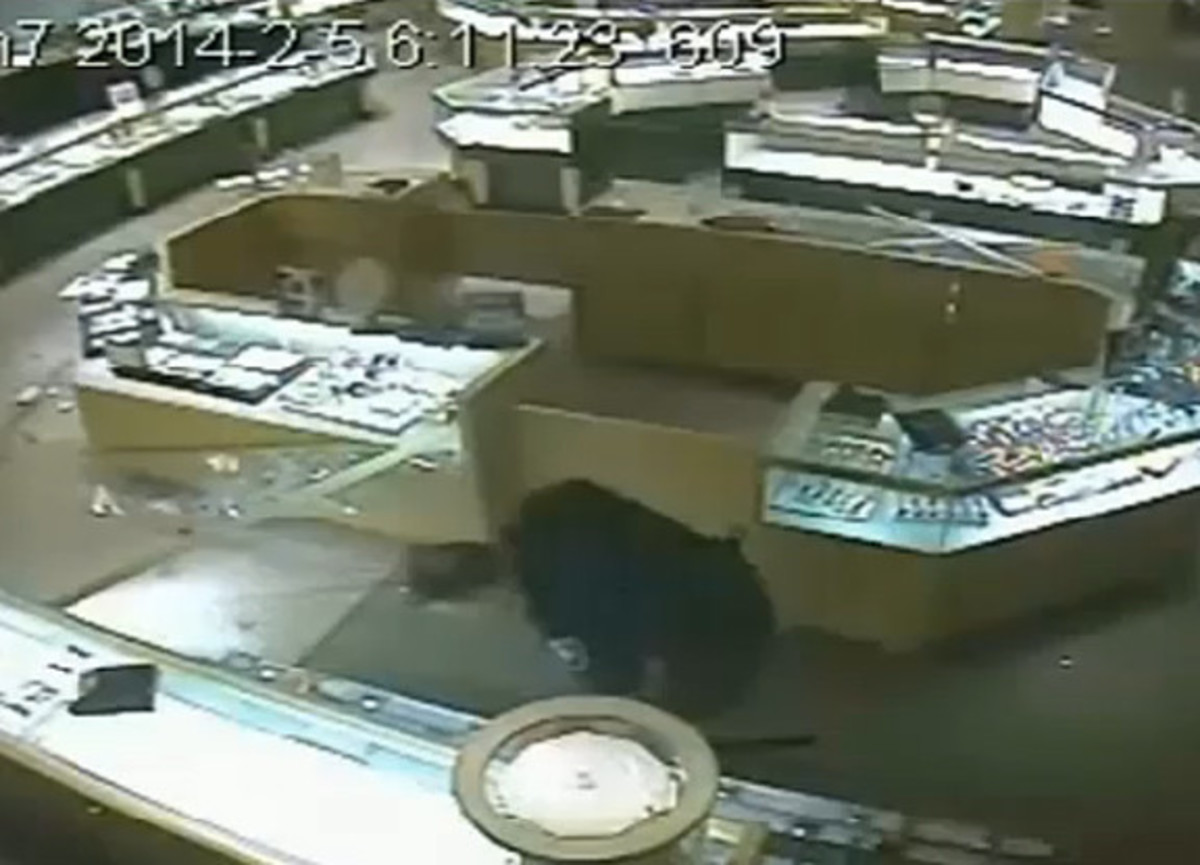 Kevin Burgs of the Pembroke Pines Police department was one of several police officers responding to a call at a local jewelry store which had just been robbed.
Being the good Samaritan that Burgs pretends to be, he did not want this jewelry store owner to be hurt by the potentially deadly watch, so he confiscated it; 'took one for the team' as they say.
Now Burgs would be tasked with the hardship of carrying around this burdensome watch.
What a truly great man….Or is he just a common thief? "I'll take common thief for $200 Alex."
According to WSVN 7 News, that morning suspects had come through the store's ceiling in the Pembroke Lakes Square shopping center and stole an estimated $75,000 worth of jewelry, according to investigators. The men fled the scene before police arrived.
According to the Pembroke Pines Police Department, Burgs was captured on surveillance video carrying a ladder around the store. On another surveillance, two watches are seen on the floor. Burgs is seen putting down the ladder to pick up his gun. As he picks up the gun and leaves the store, only one watch remains.
Investigators said they found the nearly $8,000 watch inside Burgs police cruiser.
Burgs has been charged with grand theft.
Amazingly enough, he has pleaded not guilty; maybe he really thinks he was doing the jewelry store owner a service by taking this watch.
DASH cryptocurrency and The Free Thought Project have formed a partnership that will continue to spread the ideas of peace and freedom while simultaneously teaching people how to operate outside of the establishment systems of control like using cryptocurrency instead of dollars. Winning this battle is as simple as choosing to abstain from the violent corrupt old system and participating in the new and peaceful system that hands the power back to the people. DASH is this system.
DASH digital cash takes the control the banking elite has over money and gives it back to the people. It is the ultimate weapon in the battle against the money changers and information controllers.
If you'd like to start your own DASH wallet and be a part of this change and battle for peace and freedom, you can start right here. DASH is already accepted by vendors all across the world so you can begin using it immediately.