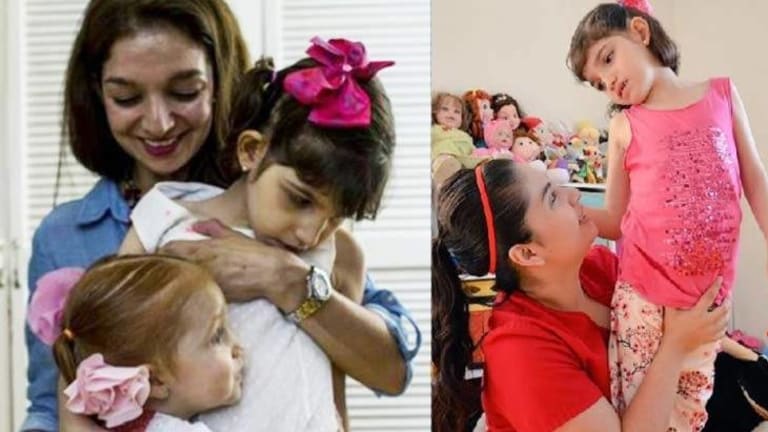 8-Year-Old Epileptic Girl to Become Mexico's First Legally Recognized Medical Marijuana Patient
This move highlights the absurdity and immorality of the drug war. When something that can prevent children suffering is 'illegal' it is time to rethink policy.
Mexico City, MX -- Suffering from 400 epileptic seizures every day, eight-year-old Grace Elizalde will soon become Mexico's first authorized purchaser of medical marijuana. Although the Mexican government has banned the drug, the health ministry has recently agreed to import a cannabis oil believed to assuage epileptic seizures.
Born on July 10, 2007, Grace Elizalde appeared healthy before suffering from a severe form of epilepsy known as Lennox-Gastaut syndrome. Crying for long periods with trouble hearing, Grace also seemed allergic to many foods, including corn, milk, nuts, seafood, pork, strawberries, and citrus fruits. After performing an acid reflux operation, Grace's doctors realized that her convulsions were not caused by intestinal trouble but a form of epilepsy instead.
"We want to reduce the number of convulsions from 400 per day to none. We hope that she could become more independent, that she could walk and speak and eat on her own," said Grace's father, Raul Elizalde.
After losing the ability to speak, Grace is now strapped into a leather chair when her seizures possess her. According to recent reports, a small percentage of children with her condition don't survive past childhood.
Enduring visits with over a dozen neurologists, plus orthopedists and gastroenterologists, optometrists, and geneticists, Grace and her parents also experimented with homeopathic drops, acupuncture, and herbal infusions. Although Saul Garza Morales, a neurologist in Mexico City, eventually recommended surgery to sever her corpus callosum, the nerve fibers dividing two halves of her brain, the procedure only worsened her condition.
"The girl had so many seizures that her development couldn't advance," said Dr. Garza. "We have exhausted all known recourses."
Evidence from laboratory and clinical studies suggest that cannabidiol, a non-psychoactive compound of cannabis, could potentially be helpful in controlling seizures, but further tests are required.
"We're up against time," said her father, Raul Elizalde. "The seizures keep getting stronger."
On August 17, Judge Martin Santos extended legal protection to authorities permitting Epidiolex, a drug produced by Britain's GW Pharmaceuticals, to be imported for Grace even though the substance is still in the investigative phase of its development. After hearing about the case of Charlotte Figi, the Elizaldes reached out to a Mexican lawmaker named Fernando Belaunzarán.
On October 18, 2006, Matt and Paige Figi gave birth to twins, Charlotte and Chase. Unlike her twin brother, Charlotte repeatedly suffered seizures. Charlotte was eventually diagnosed with Dravet Syndrome, but her seizures were not controlled by medication. Before Charlotte began her marijuana treatment, she was having 300 grand mal seizures per week. Today, Charlotte reportedly only suffers two to three seizures per month.
"We don't have a lot of data that we would expect from other types of medical treatments," said Alan Shackelford, a Harvard-trained doctor who treated Charlotte and is a member of Colorado's scientific advisory council on medical marijuana. "But it's a Catch-22. Our government places such draconian restrictions on being able to study cannabis in any way, that it's very hard to get that data."
While supporting the need for more scientific research on cannabinoids, the American Cancer Society recognizes the necessity "for better and more effective therapies that can overcome the often debilitating side effects of cancer and its treatment. The Society also believes that the classification of marijuana as a Schedule I controlled substance by the US Drug Enforcement Administration imposes numerous conditions on researchers and deters scientific study of cannabinoids. Federal officials should examine options consistent with federal law for enabling more scientific study on marijuana."
Instead of labeling cannabis as a Schedule I drug, both the Epilepsy Foundation and American Cancer Society have requested further study without the restraints of procrustean inhibitions. In order to save the lives of our children, healthcare institutions have asked us to look beyond societal taboos to save our loved ones. Have we been listening?