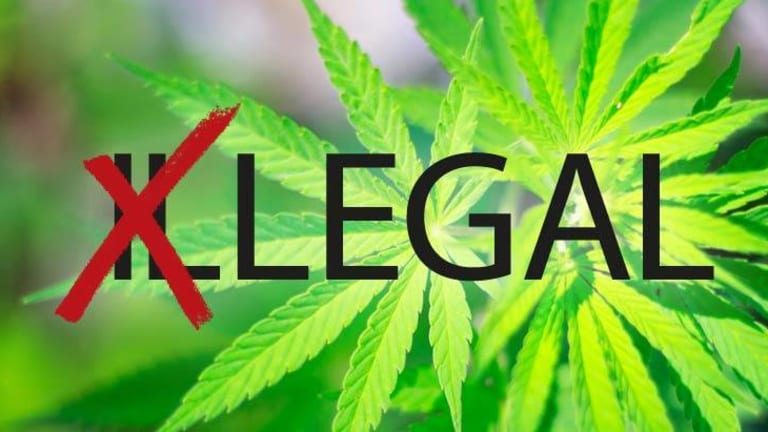 Enough with the Victimless Crime: Bill Would Allow People On Probation And Parole To Use Marijuana
The Maryland House of Delegates passed a new bill allowing those on parole and probation the legal use of marijuana.
Annapolis, Maryland - A bill that would allow people on parole and probation to use marijuana recently passed in Maryland's House of Delegates. It will now head to Senate for another vote. The proposed bill comes a year after the state voted to decriminalize marijuana possession, but only up to 10 grams, larger amounts still carry potential prison sentences.
As with many states across the country, politicians in Maryland have been hesitant to fully end marijuana prohibition. However, they are slowly allowing bills to slip through that slightly lessen the legal penalties relating to marijuana use and possession.
According to Delegate David Moon, the new bill is "an attempt to keep nonviolent offenders out of the system, the spirit is to include all offenses that have been moved from criminal to civil."
If passed into law, this bill could put an end to the cyclical trap that many drug users get caught up in when they are forced to take drug tests to achieve their freedom.
Opponents of the bill suggest that it encourages drug use to punish people less for something that shouldn't be a crime to begin with.
Delegate Jay Walker of Prince George's County, one of the opponents of the bill, argued that nonviolent drug users contribute to a "violent culture." The "drug culture is the most violent culture we have," Walker said.
"It seems like we don't agree with probation," he added.
Delegate Anthony J. O'Donnell of Calvert shared the same type of fear based comments with reporters, saying that the bill was "another step to make it easier for the drug culture to exist in our state. . . . This is another pro-drug bill in a series of pro-drug bills."
There have been a number of bills to pass through the Maryland legislature that actually do make efforts to repeal prohibition. Just this month it was reported that the Maryland House and Senate voted to legalize marijuana paraphernalia and strike mandatory minimum sentences from certain nonviolent, drug-related offenses.
Not throwing people in jail for ingesting or possessing a plant is the only morally acceptable route to take. Those who stand in the way of this path will find themselves being forever remembered throughout the rest of human history as the real criminals.
While the tyrants fear monger about reefer madness, the wheels of freedom continue to turn; America is finally waking up to the harsh reality of kidnapping, caging, and killing people for possessing a plant.
John Vibes is an author, researcher and investigative journalist who takes a special interest in the counter culture and the drug war. In addition to his writing and activist work he organizes a number of large events including the Free Your Mind Conference, which features top caliber speakers and whistle-blowers from all over the world. You can contact him and stay connected to his work at his Facebook page. You can find his 65 chapter Book entitled "Alchemy of the Timeless Renaissance" at bookpatch.com.