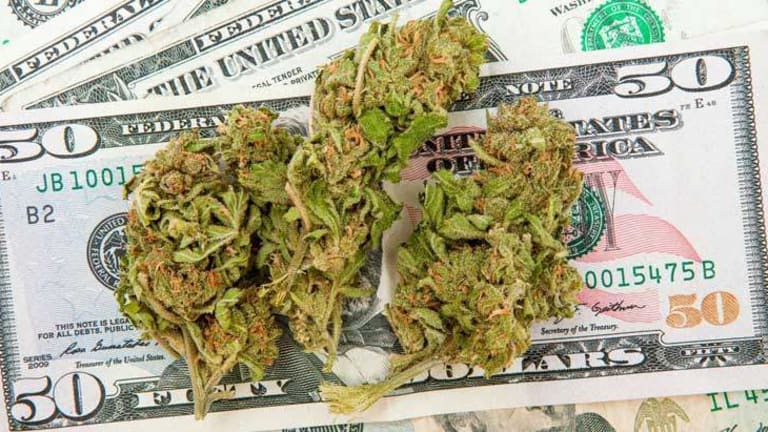 Colorado Just Became the First State Ever to Generate More Taxes from Marijuana than Alcohol
History is in the making as the drug war comes crumbling down.
In the past year, it has become obvious that marijuana is set to become a booming industry on the legal market and recent news from Colorado gives us more evidence of this taking place.
As one of the first states to go legal, the Colorado government has collected more taxes for marijuana than they have for alcohol in the past year. This is the first time that this has ever happened in history and it shows that the market for marijuana may be larger than the market for alcohol.
According to The Colorado Department of Revenue, the state government was able to rob marijuana sellers and users blind, collecting over $70 million in taxes from cannabis sales. Meanwhile, alcohol companies were fleeced for roughly $42 million for alcohol taxes, over the course of a year.
While businesses getting looted by government tax collectors is never anything to celebrate, it is interesting to see how quickly the marijuana market is growing.
Mason Tvert, director of communications for the Marijuana Policy Project recently said that the state was able to collect so much money in taxes that they are getting a break for one day.
"Marijuana taxes have been incredibly productive over the past year, so this tax holiday is a much-deserved day off. This will be the one day out of the year when the state won't generate significant revenue. Over the other 364 days, it will bring in tens of millions of dollars that will be reinvested in our state," Tvert said.
According to the figures released this week, the state of Colorado collected $69,898,059 in tax revenue from the marijuana industry this past year.
A study recently published by researchers at the University of Michigan has shown that cannabis use among teens and college students is increasing while alcohol and tobacco use is declining. In fact, for the first time ever, the rate of daily cannabis use has now surpassed the rate of daily cigarette use.
This is a great discovery considering the fact that cigarettes and alcohol kill tens of thousands a year while marijuana kills no one.
John Vibes is an author, researcher and investigative journalist who takes a special interest in the counter-culture and the drug war. In addition to his writing and activist work, he organizes a number of large events including the Free Your Mind Conference, which features top caliber speakers and whistle-blowers from all over the world. You can contact him and stay connected to his work at his Facebook page. You can find his 65 chapter Book entitled "Alchemy of the Timeless Renaissance" at bookpatch.com.