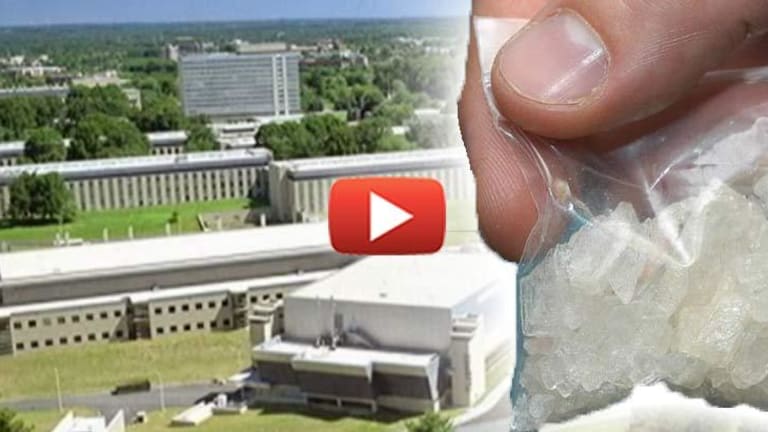 Government Agent Blows Up Federal Lab While Making Meth -- No Arrests, No Charges
After an explosion rocked a government laboratory, it was discovered that a federal agent was using the lab to manufacture crystal meth.
Gaithersburg, Maryland - A high-ranking NIST officer was recently forced to resign after creating an explosion inside of a government lab while attempting to manufacture methamphetamine.
According to NBC News, the explosion happened at the Gaithersburg, Md. campus of the National Institute of Standards and Technology, around 7:30 PM on Saturday.
An officer on the scene, who has not been named by police, was reportedly found with severe burns on his hands and arms, implicating him in the explosion.
Additionally, supplies were found on the scene that are typically associated with the manufacture of methamphetamine. When they arrived, police reportedly found pseudoephedrine, drain opener and even a recipe for methamphetamine.
Witnesses told police that after the explosion, the officer was seen throwing something in the trash and then running to his car to hide a duffle bag. The officer then attempted to tell police that he accidentally burned himself with a lighter.
"We are looking at the possibility that this was some sort of chemical reaction due to the manufacturing of drugs," Montgomery County Police Capt. Paul Starks said.
Although the officer was forced to resign from his post at NIST, no arrests were made.
John Vibes is an author, researcher and investigative journalist who takes a special interest in the counter culture and the drug war. In addition to his writing and activist work he organizes a number of large events including the Free Your Mind Conference, which features top caliber speakers and whistle-blowers from all over the world. You can contact him and stay connected to his work at his Facebook page. You can find his 65 chapter Book entitled "Alchemy of the Timeless Renaissance" at bookpatch.com.