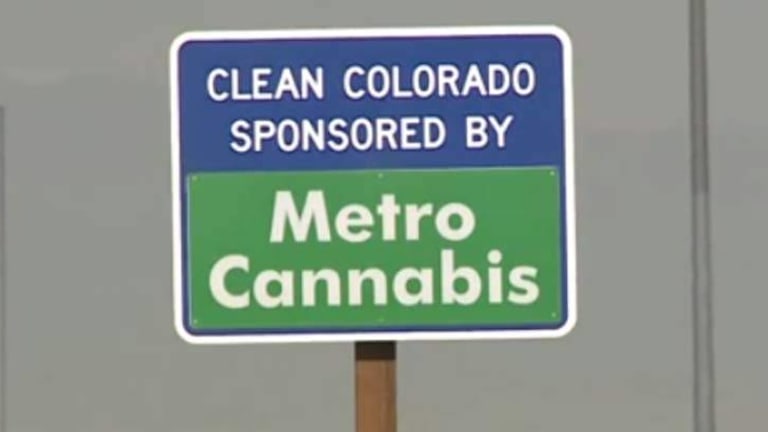 Marijuana Businesses Donating Big Bucks To Clean Up Highways In Colorado
While the liquor companies send money to politicians through their lobbyists, Colorado pot shops are cleaning up the highways.
Denver, CO - Marijuana businesses in the state of Colorado are donating large sums of money to have stretches of Denver highways cleaned up.
For their donations, the companies have had their name placed on signs along the highway, thanking them for their sponsorship.
Critics are saying that this is a violation of the state's laws which forbid cannabis businesses from having any type of public advertisement.
However, CDOT, the organization responsible for the rent-a-highway program says that these signs are not considered advertisement and is just considered a charity sponsorship.
One shop in has put forward over $100,000 towards the project.
"For people to say the cannabis industry is not doing anything for the community, on our side we're spending a lot of money for the general population, something we don't have to do, and you could look at it as advertising, but it's definitely not advertising,"Alex Person of Silver Stem Fine Cannabis told KDVR.
John Vibes is an author, researcher and investigative journalist who takes a special interest in the counter culture and the drug war. In addition to his writing and activist work he organizes a number of large events including the Free Your Mind Conference, which features top caliber speakers and whistle-blowers from all over the world. You can contact him and stay connected to his work at his Facebook page. You can find his 65 chapter Book entitled "Alchemy of the Timeless Renaissance" at bookpatch.com.