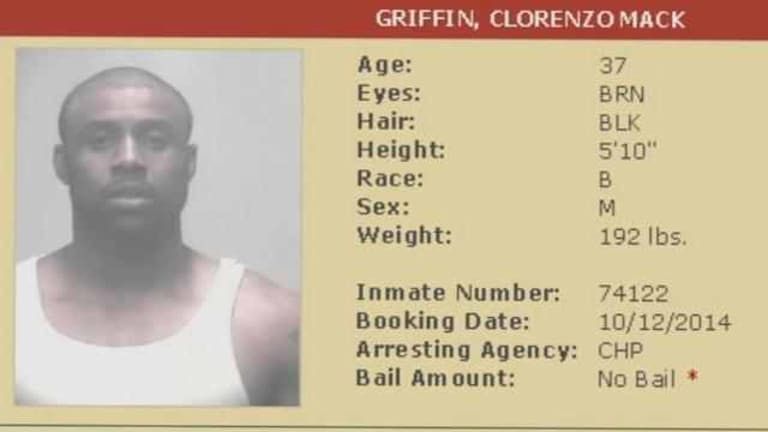 US Marshal Busted After Stealing 24 Pounds of Marijuana at Gunpoint
Clorenzo Mack Griffin, a US marshal from Miami, was arrested last weekend for allegedly participating in an armed robbery of 24 pounds of marijuana.
The bust occurred in Yuba City, California, a long distance from Griffin's home.
Griffin was reportedly off-duty when he and two other men robbed a Jeep filled with marijuana at gunpoint.
At the time of the arrest, all 3 occupants of the vehicle were wearing police gear, but Griffin is the only confirmed officer in the group.
Once on the road, the carjackers had managed to travel undetected until they ironically sped through a red light and were seen by a police officer.
After a car chase, the three suspects exited the car and fled the scene. Griffin allegedly pulled a gun out of his waistband and pointed it at the arresting officer, who then fired at Griffin. Griffin was not hit by the shots, but he was shaken enough to surrender. The other suspects, Andre Jamison and Rodney Rackley, were apprehended soon after Griffin.
There has been no word as to what happened to the victims of the robbery, but it is safe to say that they are now under police surveillance.
This week, U.S. Marshals Service spokesman Drew Wade confirmed with First Coast News that Griffin was suspended with pay, pending the current investigation. Wade told reporters that "This doesn't reflect the core values of the Marshal's Service."
However, cases turn up every single day where police officers use their positions in law enforcement as a way of cashing in on the black market. Usually, this type of activity is conducted in the neighborhoods that the officer patrols, not on the other side of the country. Why Griffin and his partners were so far from home still remains a mystery.
It is also important to point out that similar robberies occur under the color of law and police officers receive promotions instead of suspensions.
John Vibes is an author, researcher and investigative journalist who takes a special interest in the counter culture and the drug war. In addition to his writing and activist work he is also the owner of a successful music promotion company. In 2013, he became one of the organizers of the Free Your Mind Conference, which features top caliber speakers and whistle-blowers from all over the world. You can contact him and stay connected to his work at his Facebook page. You can find his 65 chapter Book entitled "Alchemy of the Timeless Renaissance" at bookpatch.com.