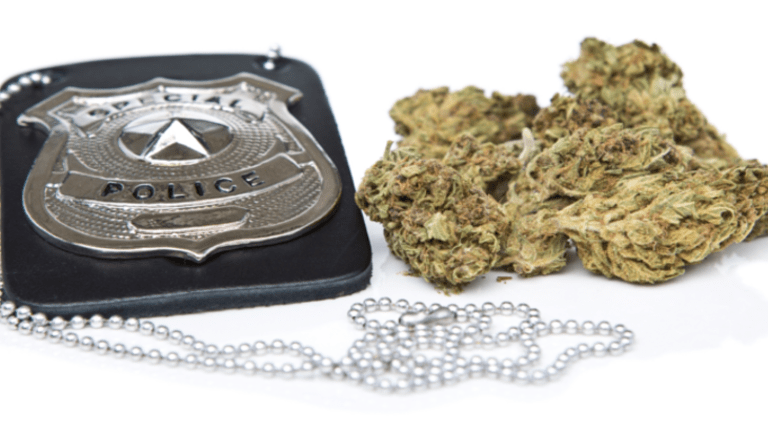 NYPD to End Low-Level Marijuana Arrests, Tickets Will Be Issued Instead
The New York Police Department will no longer arrest people simply for possessing small amounts of marijuana, Commissioner Bill Bratton announced Monday. Instead, individuals will be ticketed and fined.
Beginning on November 19, the new policy will apply to people who are found with 25 grams of cannabis or less. As long as they are not smoking the marijuana, intending to sell it, or have an outstanding warrant for their arrest, police officers can simply issue a civil summons, similar to a parking ticket, and move on.
However, those wanted by police in connection with ongoing investigations, as well as those who fail to produce identification, can still be arrested.
Under the new rules, the first ticket would cost violators $100, while a second one would hike the price up to $250.
"This new policy will reduce unnecessary arrests for minor marijuana possession and put an end to an era where many of young New Yorkers were being arrested and saddled with criminal records for minor violations," said New York City Mayor Bill de Blasio.
The announcement marks a significant shift for the NYPD, as de Blasio and Bratton hope to direct department resources towards more serious crime. Earlier this year, Bratton said that changes to the department's policies were not in the works.
Still, the commissioner emphasized that marijuana is not legal in New York City, framing the news as one that takes into consideration the time and resources of police officers.
Drug policy reform advocates welcomed the change, but some said there was more work to be done before the NYPD's policies could truly be considered fair.
"This policy shift from Mayor de Blasio is a positive step forward. But real reform requires an end to unlawful searches, since they are a main driver of unlawful marijuana arrests," said Priscilla Gonzalez, a spokeswoman for Communities United for Police Reform.
"If marijuana ticketing targets black and brown New Yorkers, it will only perpetuate racial profiling and discriminatory policing. An end to unlawful searches would help the NYPD actually rebuild trust and regain credibility in communities of color. Mayor de Blasio and Commissioner Bratton must transform how the police interact with vulnerable New Yorkers."
Not everyone was happy with the news, however. Patrolmen's Benevolent Association president Patrick Lynch was extremely critical, saying officers need clear rules in order to do their job effectively and that they would be blamed for spikes in crime induced by vague policies. "We do not want police officers left holding the bag if crime rises because of poor policy," he said. "Writing a summons to someone who does not respect the law can result in a volatile situation. Police officers always have to be on guard for violent reaction and resistance which can put them in danger of physical harm and potential disciplinary charges." The move follows last week's news that the NYPD would halt the marijuana "buy-and-bust" sting tactic, which involves approaching a would-be drug seller by asking for a bag of marijuana and, during the arrest, searching for other illegal contraband like guns.

De Blasio, who campaigned as a pro-reform critic of the NYPD, has been coming under increased scrutiny and pressure from minority communities seeking fewer arrests against people of color.
"Low-level marijuana arrests often lead to life-crippling convictions for otherwise law-abiding New Yorkers—and the practice disproportionately affects young men of color," said Richard Aborn, President, Citizens Crime Commission of New York City.
"By more appropriately ticketing New Yorkers found with a small amount of marijuana, the NYPD will empower police with more discretion on the street, save countless New Yorkers from potentially dooming and unnecessary arrest records, and significantly improve community relations in neighborhoods disturbed by a high number of these arrests."
Republished with permission from Russia Today