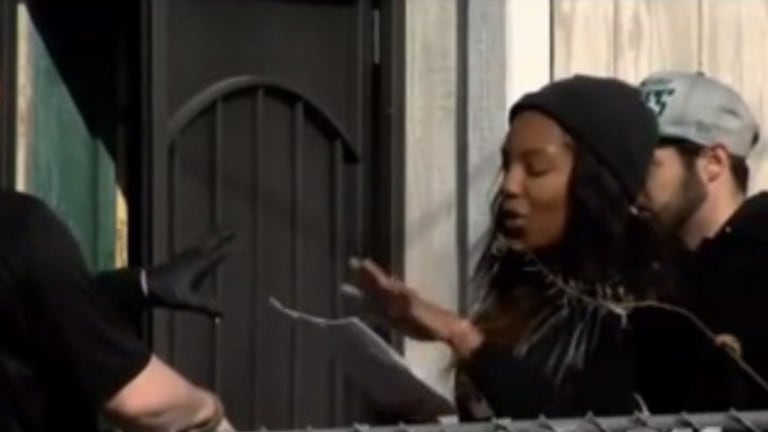 Reporter Who Quit On-Air to Expose Prohibition, Has Legal Pot Club Raided by Cops
Charlo Greene refuses to be intimidated by state thugs. She opened the marijuana club back up the very next day.
Anchorage, Alaska - Last Week, police raided the business of Charlo Greene, the former news reporter who infamously quit her job on air by saying "F*** it, I quit."
When she came out on-air as a supporter of legalization, she also went public as the owner of the Alaska Cannabis Club, an organization which connects medical marijuana cardholders with other cardholders who are growing cannabis. Since her highly publicized departure from television news, the Alaska Cannabis Club has faced intense pressure from the local government and the police.
Greene has been accused on multiple occasions of illegally selling cannabis through her business. However, she insists that it is strictly a place where legally cardholding patients can share what they have grown and harvested.
Despite the fact that marijuana was recently legalized in the state of Alaska, police served a warrant this Friday on the Alaska Cannabis Club. They confiscated property, marijuana, and even vehicles. It may be legal to smoke marijuana in Alaska, but it is still illegal to sell it, and that is what she is being accused of.
Anchorage Police Department spokeswoman Jennifer Castro said they received reports "of the illegal sale of marijuana and other derivatives" at the clubhouse.
After the raid, Greene told KTVA News, her former employer, her side of the story.
"We don't sell any recreational marijuana. We don't sell any medical marijuana. This is a place for cardholders to come and share their own cannabis," she said. "I saw them uproot a couple of marijuana plants. They took some bongs and pipes and phones and computers, and that's pretty much it."
In an email statement to the Associated Press, Greene announced that the Alaska Cannabis Club was back open a day after the raid, and that she does not intend on backing down to the intimidation.
"By opening back up bright and early, less than 24 hours after the local police department's failed scare tactic, we, at the Alaska Cannabis Club, have made it clear that the will of the people is stronger than any force they have and we aren't going anywhere," her statement read.
Greene also pointed out to reporters that actual violent crimes had taken place nearby just hours before, but that police were too concerned with her situation to take notice.
John Vibes is an author, researcher and investigative journalist who takes a special interest in the counter culture and the drug war. In addition to his writing and activist work he organizes a number of large events including the Free Your Mind Conference, which features top caliber speakers and whistle-blowers from all over the world. You can contact him and stay connected to his work at his Facebook page. You can find his 65 chapter Book entitled "Alchemy of the Timeless Renaissance" at bookpatch.com.