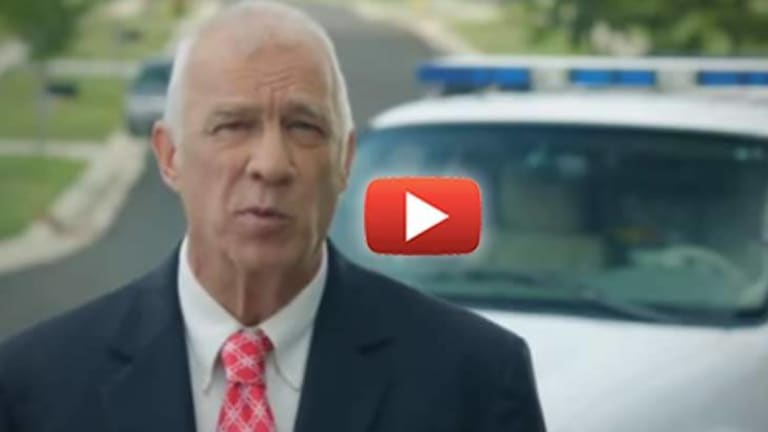 Paradigm Shift: Police Captain Makes Commercial Advocating for the Legalization of Marijuana
"I saw firsthand the effects of Ohio's destructive marijuana laws. Simply put, they don't work."
Cincinnati, OH -- Surprisingly, there are a growing number of people in law enforcement who are beginning to rethink prohibition.
One of the leading groups of law enforcers working to end the drug war is LEAP or Law Enforcement Against Prohibition. According to their official website, Law Enforcement Against Prohibition is an international 501(c) 3 nonprofit organization of criminal justice professionals who bear personal witness to the wasteful futility and harms of our current drug policies.
LEAP started with five police officers in 2002 and now has over 150,000 active and retired police officers, judges, prosecutors, other law enforcement professions and supporters in 120 countries,
This week, Howard Rahtz, a former Cincinnati Police Department captain, and a member of Law Enforcement Against Prohibition, appeared in an advertisement promoting marijuana legalization.
In the ad, Rahtz said that "I saw firsthand the effects of Ohio's destructive marijuana laws. Simply put, they don't work."
"Its time for marijuana reform, so law enforcement can spend their time cracking down on real criminals and making Ohio a safer place for our families," he added.
Rahtz was promoting a new proposal "issue 3" on Ohio's state election ballots, which would effectively legalize marijuana. However, some officers are angry that they were represented in an advertisement promoting legalization, and as expected the local police union is furious.
Bob Cornwell, executive director of the Buckeye State Sheriffs' Association told Cincinnati.com that he found the advertisement to be "appalling."
" width="789" height="444" frameborder="0" allowfullscreen="allowfullscreen">
Sadly, there are still those who think that kidnapping, caging, and killing people for possessing a plant is a good idea.
As long as law enforcement deprives people of their freedom for their personal choice, there will be tyranny. This is why James Gierach of LEAP has started a petition to End Drug Prohibition altogether.
You can sign the petition below.
John Vibes is an author, researcher and investigative journalist who takes a special interest in the counter-culture and the drug war. In addition to his writing and activist work, he organizes a number of large events including the Free Your Mind Conference, which features top caliber speakers and whistle-blowers from all over the world. You can contact him and stay connected to his work at his Facebook page. You can find his 65 chapter Book entitled "Alchemy of the Timeless Renaissance" at bookpatch.com.