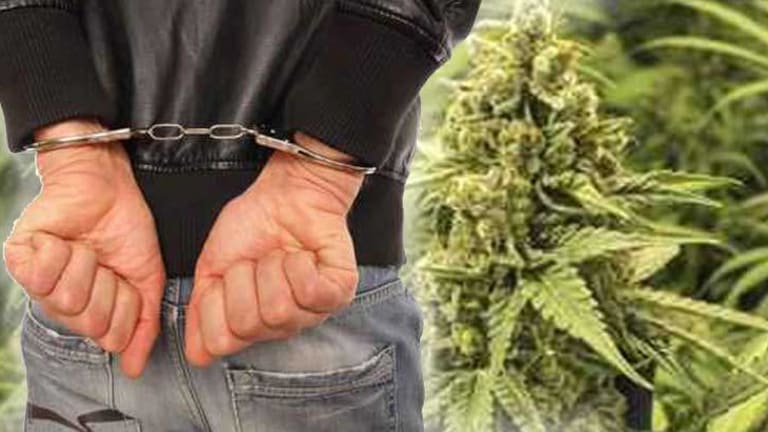 Three Teenagers Facing 5 Years In Prison For Being Caught With Marijuana In a State Where It Is Legal
Three young teens now face five years in prison due to a tyrannical legislative oversight within the state's marijuana laws.
Asotin County, WA -- Washington state was one of the first places in the country to legalize marijuana, but many have complained that their regulations are nearly as bad as prohibition.
One serious problem with Washington's new marijuana laws is the fact that teenagers caught with the plant can be charged with felonies, and face up to five years in prison. This sentence makes no sense considering that marijuana is legal in this area. This would be the equivalent of throwing a 17 or 18-year-old in prison for 5 years for drinking a beer.
This week, it was reported that a prosecutor in southeastern Washington charged three teenagers with felony offenses for simple marijuana possession. According to The Lewiston Tribune, the children were 14, 15, and 17 years old and are now facing up to 5 years in prison for felony possession charges simply for carrying a legal item that they were too young to possess.
Ben Nichols is the sadistic prosecutor in Asotin County who brought the charges. He has insisted that newly signed legislation has enacted a zero tolerance policy towards underage marijuana use, which demands a felony charge for any possession charges.
"If you are a minor, a person under 21, it's a felony no matter what,"Nichols said.
The bill was sponsored by Sen. Ann Rivers who has fought back against legalization with a heavy-handed assault on teenagers.
"We have to send a message to our kids: This will hurt you in more ways than one if you decide to participate," Rivers said.
Representatives of the local government are now saying that this is not what they intended for the bill, but now it is too late to change anything.
A spokesperson for Gov. Jay Inslee, who signed the bill into law, said, "I can only tell you that this was not the intention that the governor had when working with legislators on this bill."
Rick Laws, the attorney who is representing the children in court, has pointed out that they are paying for the mistakes of politicians with their lives.
"That's an awfully high price for a few people to have to pay for faulty legislative work," Laws said.
John Vibes is an author, researcher and investigative journalist who takes a special interest in the counter-culture and the drug war. In addition to his writing and activist work, he organizes a number of large events including the Free Your Mind Conference, which features top caliber speakers and whistle-blowers from all over the world. You can contact him and stay connected to his work at his Facebook page. You can find his 65 chapter Book entitled "Alchemy of the Timeless Renaissance" at bookpatch.com.